Samsung releases LEVEL U Wireless Bluetooth Headset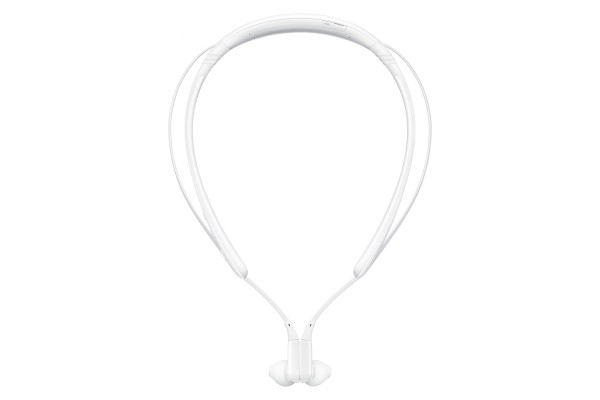 When traveling on the train or walking through the city, corded headphones can be a huge inconvenience. It can get tangled and can even cause your smartphone to fall on the floor if the wire gets snagged. It can even impede exercise too, getting caught on equipment.
Wireless Bluetooth headphones and headsets are awesome from a convenience standpoint and solve many of those issues. There are many design choices when it comes to these wired variants, but my preferred is the style that rests on your neck and offers earbuds. It is comfortable and best of all, it's not bulky. Today, Samsung releases its take on this style with the all-new LEVEL U Wireless Bluetooth Headset.
"With a flexible neck band and soft ear grips, Samsung's LEVEL U offers exceptional wearing comfort and a simplified experience. Samsung's latest LEVEL headset is equipped with built-in controls that allow wearers to conveniently adjust volume, pause, play or skip a track without having to reach for their paired device. In addition, the LEVEL U provides up to 10 hours of usage time, so users can get the most out of their listening for much longer", says Samsung.
The popular manufacturer further explains, "utilizing Samsung's latest in mobile and audio technology, the LEVEL U provides users with a best-in-class, mobile device listening experience. With two built-in microphones and its 12mm dynamic drivers, the LEVEL U delivers accurate and clear sound reproduction, as well as deep bass and a balanced overall sound. Through Bluetooth 4.1 and the Apt-X Codec, users can enjoy high-quality audio without the fuss of wires".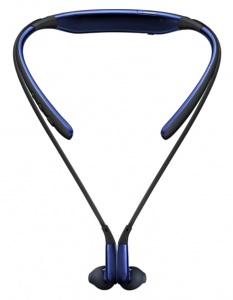 While I find the angelic white color to be very attractive, you can also get them in a boring black/sapphire too. The price? A reasonable $69.99. Best of all, they are available today.
If interested, you can learn more and buy them here.