WinToFlash converts Windows setup discs to bootable USB drives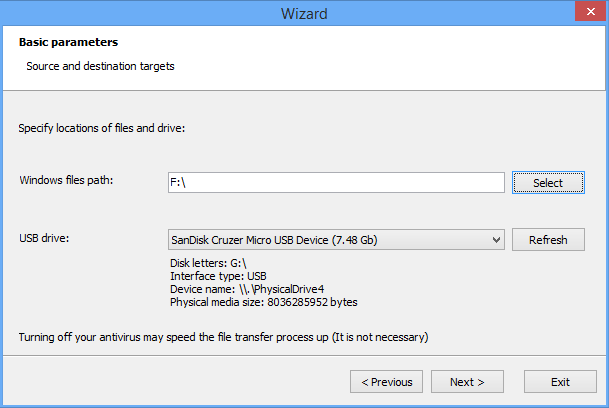 Installing Windows normally requires a setup disc, which is just fine, unless your optical drive isn't working. Or your system doesn't have one at all. Or the disc is scratched and unreadable. Or you really don't have the patience for those painfully slow data transfer rates.
One effective solution is to transfer your Windows setup files to a bootable USB drive. Novicorp WinToFlash has being doing just that since 2009, and despite development stalling for some time, a recent rush of major new releases means the package is finally out of beta.
The shiny new WinToFlash 1.0 is now available in four editions.
The free-for-personal-use Lite version has all the core features you need, works with everything from Windows XP to Windows 10, and (with the right files) can also create bootable USBs for WinPE 1.x and 2.x, DOS, Windows XP/Server 2003 recovery console, and more.
The $5.77 Home edition removes the ads and is registered to your name.
WinToFlash Professional (normally $29.95, $7 as we write) adds support for NTFS, USB-FDD mode, GRUB boot loader, and more.
WinToFlash Business ($100) comes licensed for business use by up to 5 persons, and allows unlimited installations across the company.
All editions provide both a simple wizard-based creator (point the program to your Windows disc or image, USB key, and leave it to do the rest), or an Advanced Mode with assorted low-level tweaks.
How reliable WinToFlash might be is hard to say -- there are all kinds of potential gotchas, depending on your setup -- but it worked perfectly in our first test. Even if you've had problems with it before, we think the recent major updates (see the changelog) mean it's worth another look.