Choosing the best software for your business [Q&A]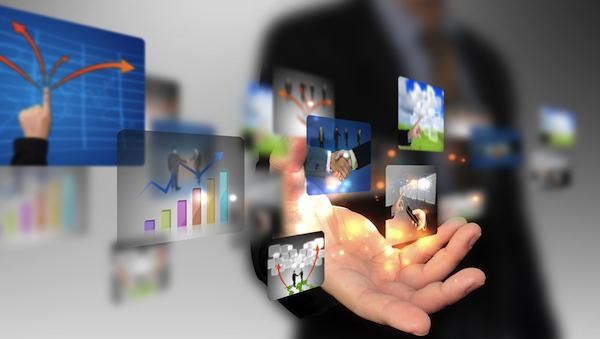 Selecting software is one of the most crucial decisions that many enterprises have to make. The right choice can make all of the difference between success and failure.
However, finding impartial advice on the pros and cons of various business packages can be difficult. Could crowd sourcing of opinions provide an answer? The people behind software review platform G2 Crowd definitely think so. We spoke to company president Tim Handorf to find out more.
BN: What types of software does G2 Crowd cover?
TH: We have more than 33,000 reviews across more than 475 categories, from marketing technology such as CRM and marketing automation, to to IT infrastructure tools and development tools. We've also recently added a number of industry-specific software categories.
BN: Tell us about how the Grid rating methodology works.
TH: Every product within a given category that has 10 or more reviews is plotted on two axes. The Satisfaction (horizontal) axis is based on G2 Crowd review data and includes, overall satisfaction, feature satisfaction, customer service and more. The Market Presence (vertical) axis is based on social indicators, age of the company, the number of employees it has, earnings -- if the vendor's stock is publicly traded -- and more.
Grids update and normalize in real time, based on new review and social data that come in each day. You can see an example in our backup software category. Also, you can read more details on our methodology here.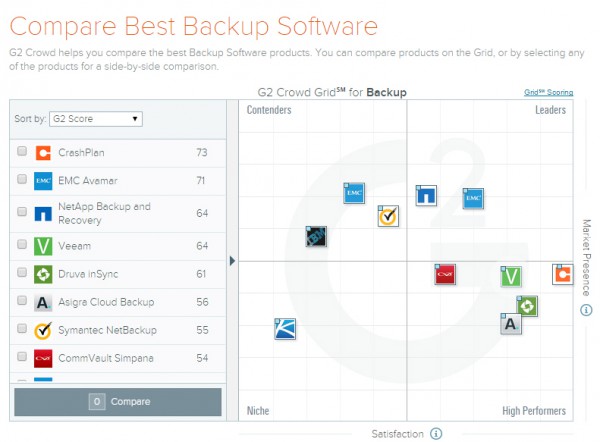 BN: Where do you source your reviews from?
TH: Reviews are primarily sourced in three ways, and the distribution is fairly evenly split between the methods. Firstly users find our site (via a search engine or other referral) and write a review after visiting.
Second, our team finds users of specific products through social networks and asks them to write a review of the product. Third, software providers encourage their users to write reviews for several reasons: product feedback, public-facing testimonials and more. We provide all software developers with a landing page to which they can direct customers to write a review. However, if software providers are going to ask customers to write reviews, we do ask they follow the guidelines we provide.
BN: How can you prevent developers 'gaming' the system with positive reviews?
TH: We take pride in having a rigorous vetting process for reviews. We also require all reviewers to authenticate with LinkedIn before they post so we know they are a real person and who their employer is. Our QA team vets every review that comes in to ensure the authors aren't affiliated with the software provider or one of their competitors.
In addition, we ask users to upload a screenshot of the software that displays user credentials which match their LinkedIn credentials. This serves as an additional method for readers to know that this review came from a real user.
BN: Do you have any plans to expand into other areas, consumer software for example?
TH: Although we are currently focused on business software, we also have categories on G2 Crowd for related support areas, such as IT consulting. Beyond software-related services, we haven't determined if or when we will expand into other areas.
Photo Credit: nopporn/Shutterstock