Windows 10 Insider Preview Build 10166 now available on the Fast ring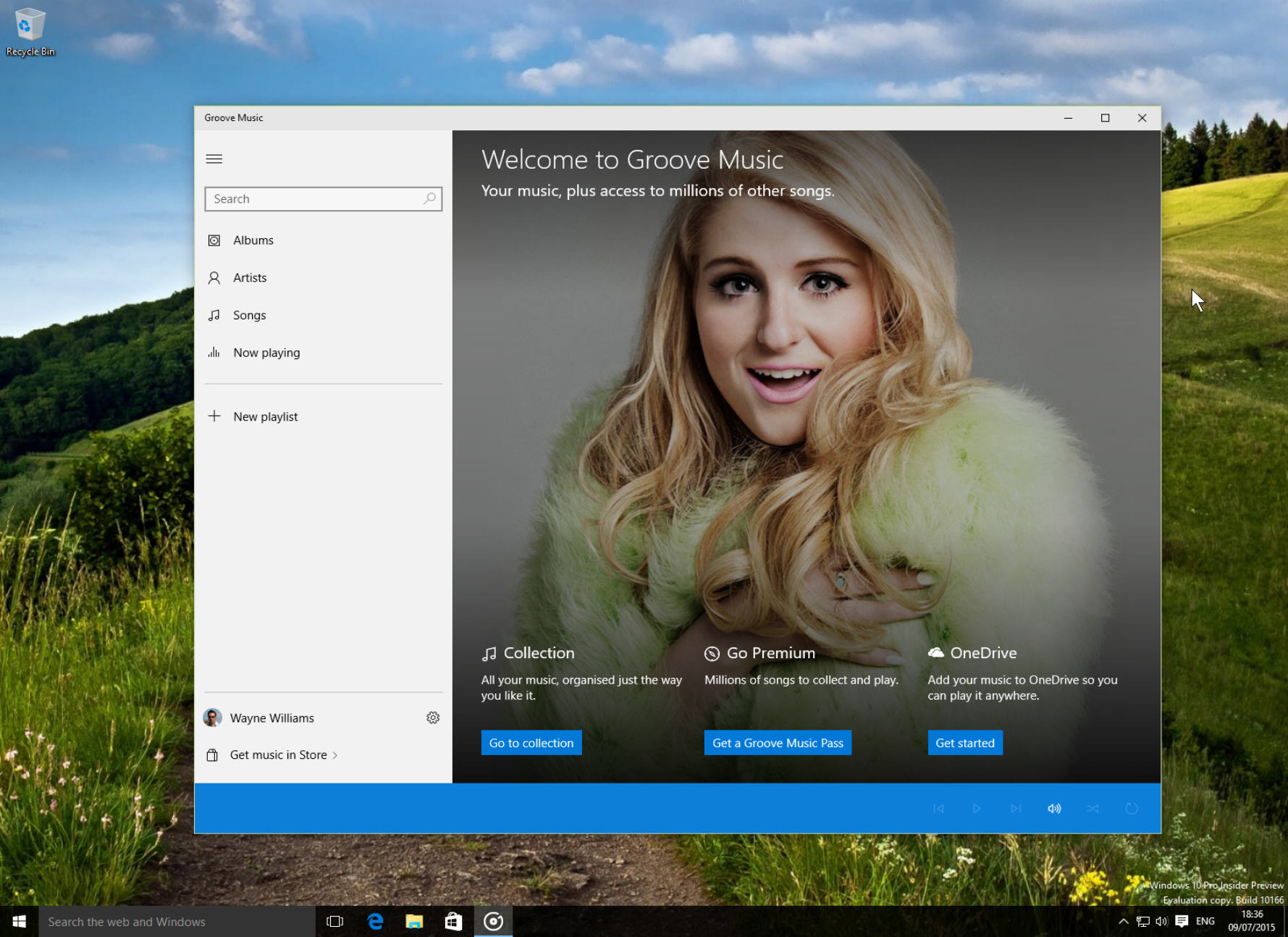 Last week, Windows Insiders on the Fast ring were treated to three new builds of Windows 10. As you'd expect, with the launch date getting ever nearer, things are seriously accelerating. New ISOs of the latest build, 10162, were pushed out soon after, followed by the same build becoming available to Insiders on the Slow ring.
Today, after a short wait, the new releases continue, with Windows 10 Build 10166 arriving on the Fast ring. As you'd expect, there are no major changes. It is, as Microsoft describes it, all about "bug fixing and fit-and-finish" from here on. One big change is that the Xbox Music app has been rebranded, and now appears as Groove Music.
Microsoft is asking Insiders to continue to report issues, because at this stage it's more important than ever to identify and fix any bugs that have so far slipped through unnoticed (or been randomly introduced between builds). The software giant is also insistent that Insiders on older builds should update to this one. Either through Windows Update, or by firstly installing the Build 10162 ISOs from the Windows Insider Program website and then updating.
A corresponding Windows 10 SDK preview release is also available with this build. More details on this will appear on the Building Apps for Windows blog in due course.
Finally, the ability to purchase paid Wi-Fi through the "Buy Wi-Fi from Windows Store" option that appears in the list of networks is live in this new build. The app will let you securely pay for your Wi-Fi with a credit or debit card, PayPal, Microsoft Gift Card, or Wireless Carrier Billing. At the moment you need to be in the Seattle area to make a purchase, but Microsoft says it will be rolling the feature out across the rest of the US "soon".
Anyway, don't let me keep you -- start updating now.