Microsoft to make Surface range more widely available, but delays Surface Hub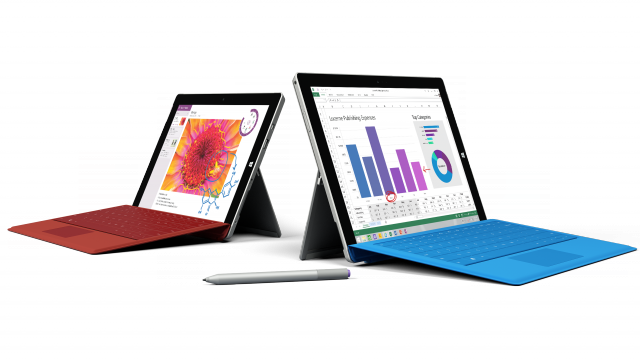 It's not been exactly difficult to get your hands on a Surface slate, but Microsoft is set to dramatically expand the number of partners selling its touch-screen devices in the coming months.
Timed, naturally, to coincide with the launch of Windows 10, Microsoft says it will go from "having a few hundred partners selling and servicing Surface to a few thousand globally".
The move shows confidence in the tablet line which has had mixed fortunes since it first launched back in 2012. "This expansion of our partnerships is directly related to our optimism for much broader success that will come with the release of Windows 10", says Brian Hall, General Manager, Surface.
Surface Hub, Microsoft's 84-inch touch screen computer aimed at businesses, has seen "strong demand", and as a result the company will be tuning its "manufacturing process to prepare for production at broader scale".
Interestingly, what this actually means is the company has delayed shipping the Hub. This is usually the sign of manufacturing issues, but if Microsoft says it's due to the Hub being popular, who are we to argue?
Microsoft will continue to take pre-orders (because, hey, money in the bank) but the September 1 shipping date is no more. The company says it will provide more details on its "updated shipment schedule" in early August.