No SD card app installations in Windows 10... for now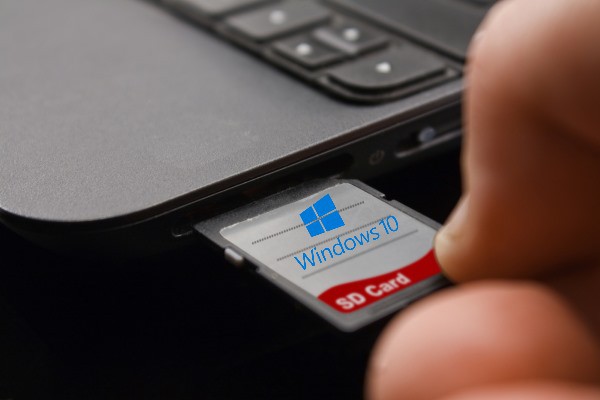 Running out of space and having to shift files and apps to a memory card is a familiar scenario for smartphone users. It's also something that affects tablets, and with the imminent release of Windows 10 talk has turned to how Microsoft's latest operating system with handle things.
The company had previously said that, just like Windows Phone, it will be possible to install apps to an SD card on tablets which have limited space. That said, this is a feature that will be missing from Windows 10 when it launches in eleven days. Microsoft has taken a last minute decision to delay the feature as it's not quite finished.
There has been no big announcement made about the postponement, but Microsoft did respond to questions about the feature from a Windows Insider in its forums. A Windows 10 tester, Olivier Bordes, noticed that the option to change where apps install to is unavailable in French versions of build 10166 and 10240.
In reply, Microsoft said:
We have actually made the decision to postpone the apps on SD functionality to a later release. While I know this feature excited many of us, we didn't feel like it was ready for prime time. Our goal is to delight users with everything that we build, and we truly feel that that is what will happen once we have fully built our vision for this feature.
It's not clear how long tablet users will have to wait to be able to take full advantage of their memory cards, but it's not going to be until some time in August at the very earliest. In all likelihood, the update will be several weeks down the line.
Photo credit: stocksolutions / Shutterstock