What you need to know before installing Windows 10 (including you might be waiting MONTHS for the upgrade!)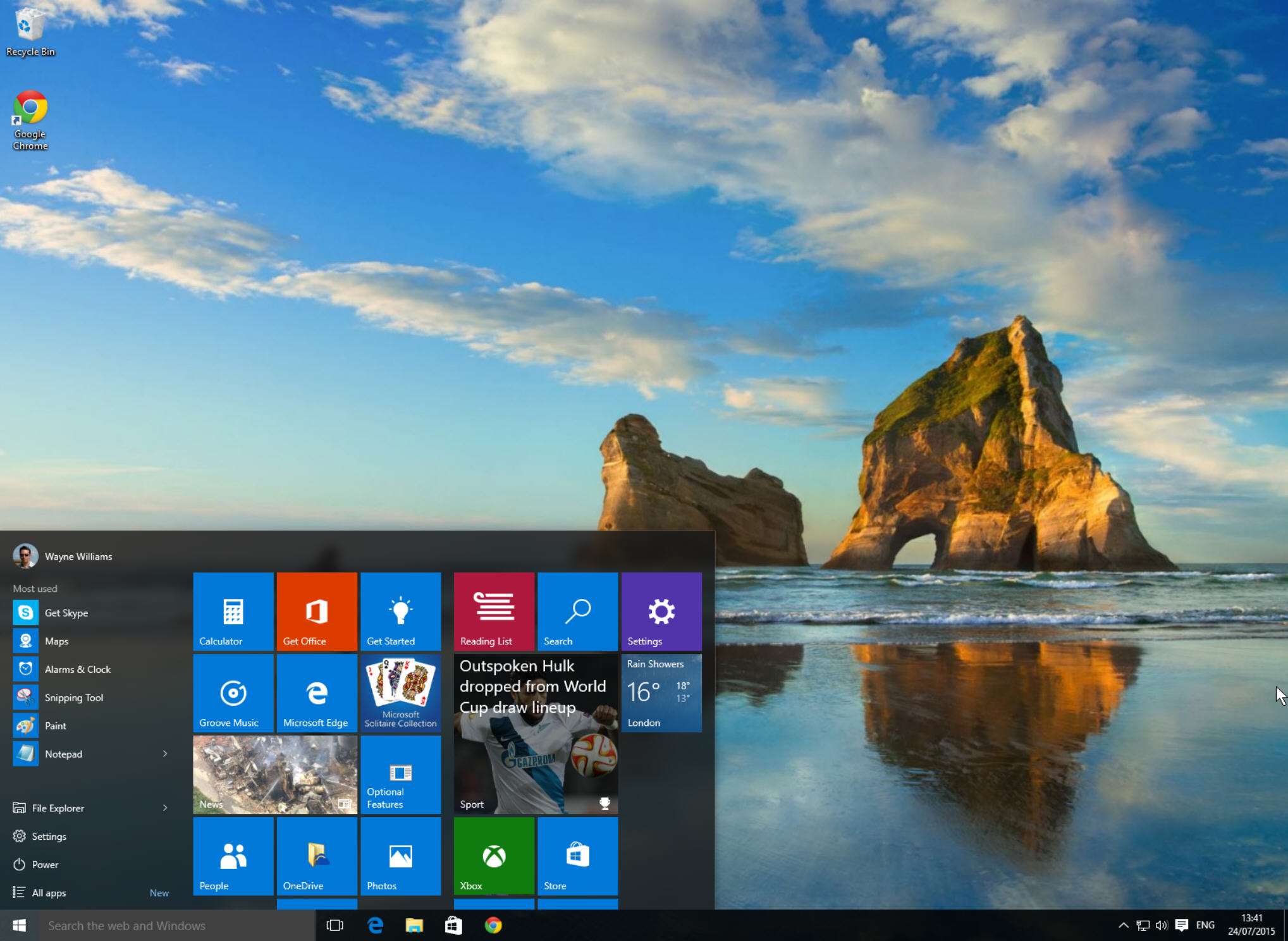 Microsoft has started sending out emails to Windows users who have reserved their copy of Windows 10 in advance of the launch next week. As reported previously, you probably won't get your copy on the big day -- Microsoft says "After July 29, when Windows 10 is ready for your device, it will download in the background. You'll then get a notification to schedule your upgrade right away or at another time that's convenient for you".
Before you do install it, you'll want to make sure your PC or tablet is ready for the upgrade.
Firstly, check your hardware meets or exceeds the minimum requirements. If it's running another version of Windows then it should be fine as the requirements are quite low:
Windows 7 Service Pack 1 (SP1) or Windows 8.1 (Update).
1GHz processor.
1GB  memory for Windows 10 32-bit; 2GB for 64-bit.
16GB free hard disk space for Windows 10 32-bit; or 20GB for 64-bit.
DirectX 9 (or later) compatible graphics card.
800 x 600 display resolution.
Naturally, the new OS won't be compatible with all software or hardware you have. So be prepared for that eventuality. The Get Windows 10 app will scan for application compatibility in advance and alert you to any issues so there are no nasty surprises.
The installer will remove any incompatible anti-malware products and OEM applications during installation (you'll be informed).
You will lose some previous Windows features in the upgrade including Windows Media Center, Windows 7 Desktop Gadgets, Solitaire, Minesweeper and Hearts games.
You should plan for the installation to take an hour to complete, although this will vary. If your target device has an SSD it will probably be a fraction of that -- Microsoft says around 20 minutes. On older devices it may take over an hour to complete. Of course, that's after all the installation files have downloaded in the background.
The version of Windows you'll receive will depend on the version of Windows you're upgrading.

If you haven't yet reserved your copy of Windows 10 it's not too late to do so. Just open the Get Windows 10 app that should be shown in your system tray (Windows 7 and 8.x only). If the app isn't there, follow the instructions here to get it. You can request an upgrade after July 29 -- the app will remain in your system tray, ready for you to make your decision.
The interesting thing is Microsoft says "Once Windows 10 is available, we'll begin notifying devices that their free upgrade is available. Just open the Get Windows 10 app to schedule your upgrade. Note: Some notifications will go out as soon as Windows 10 is available; others may go out in the weeks or months following".
Months?
Microsoft is hedging its bets of course, but that's an intriguing caveat. It will be interesting to see how smoothly the roll out goes next week.
Have you reserved your copy of Windows 10?