Intel Compute Stick Review -- How does the $150 (Rs 9,999) computer fare?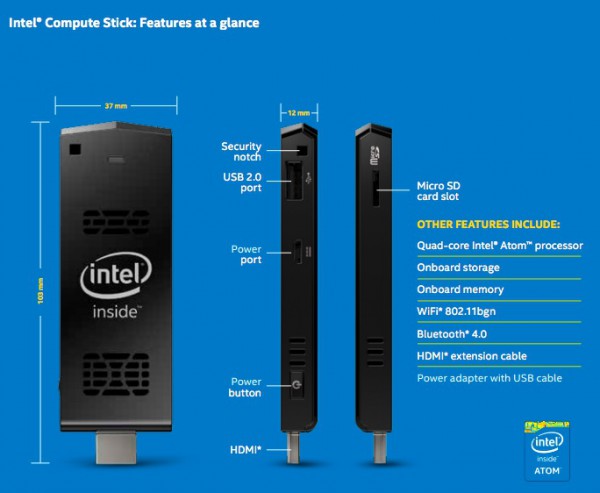 It's no secret that computers are becoming smaller. What used to gobble up voluminous space once -- think about a couple of rooms -- are now available in miniature form factor. But how powerful are these USB flash drive-shaped computers? We tested the Intel Compute Stick and here is how it fared.
Intel has an ambitious plan. It claims that its tiny computer will suffice the basic computing needs for most. The tiny computer in question is called the Compute Stick. It is powered by the company's own entry level Atom chipset dubbed Z3735F, its own HD graphics card HD audio card coupled with 2GB of RAM.
Other features of the device include a USB 2.0 port, a microSD card slot, and 32GB eMMC storage (about 20 gigs available for usage). It has an HDMI v1.4 supported outlet that you plug-in to the HDMI port of your TV. And that's about all there is on the hardware side. On the software end, the Compute Stick comes with Windows 8.1 with Bing preinstalled on the device.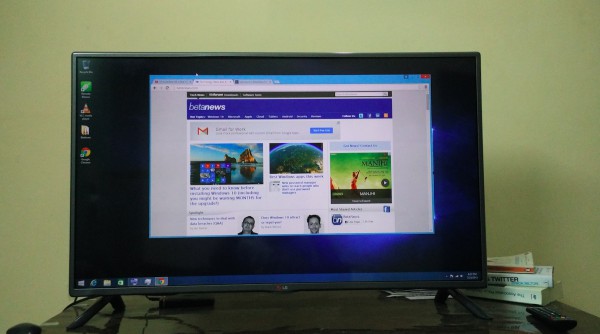 The first time you connect it to a TV, the Stick will initiate the customization of Windows 8.1 with Bing. For those unfamiliar, Windows 8.1 with Bing is a full-fledged desktop operating system with Bing set as the default search on Internet Explorer. The process won't take more than 20 minutes.
After the installation is complete, you get to use the full-blown Windows desktop operating system. The device works seamlessly for as long as you're not trying to do something resource hogging. In my two-week testing period, I didn't find any issues while browsing the Web, watching videos on YouTube at 1080p video resolution, and playing FHD movies from an external hard drive using VLC.
But you'll absolutely find difficulties in setting up the device. The problem is the lack of USB ports. As I noted above, there's only one USB-port on the Stick. You'll need to purchase a USB-hub to connect your keyboard, mouse, and hard drive all at once.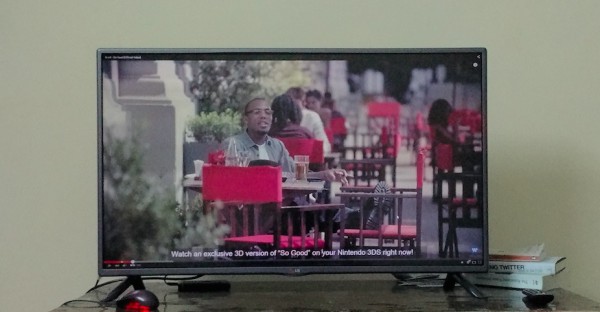 Otherwise, you can do what I did the first day. Use apps to use your phone or any other supported device as virtual keyboard and mouse. Intel offers an app called Intel Remote Keyboard that you can try, there's also Remote Mouse which can act as both keyboard and mouse.
Once you're past all of that, the Compute Stick won't disappoint you. I can't stress enough how good it is at doing most of the basic things. But don't expect more from it. Don't expect to play hardcore games on it. And don't expect to run your 4K videos.
In a nutshell, the Intel Compute Stick can easily become your second PC. You can use it to monitor your Twitter and Facebook feeds. You can browse Web on it, and also run slideshows, and stream movies. But it's not a PC replacement, do note. You shouldn't rely on it to edit video files. You also shouldn't rely on it to mine bitcoins. Because that's not what's it meant to do.
It's a great $150 (Rs 9,999) pocket PC that can make your dumb TV smart. But there's a reason why the chipmaker isn't marketing this device as a gaming computer. Because it's not. As long as you don't have such high expectations from it, the Intel Compute Stick and you will get along pretty well.