Are you a Windows 10 dummy? Don't panic, take this free training course at Best Buy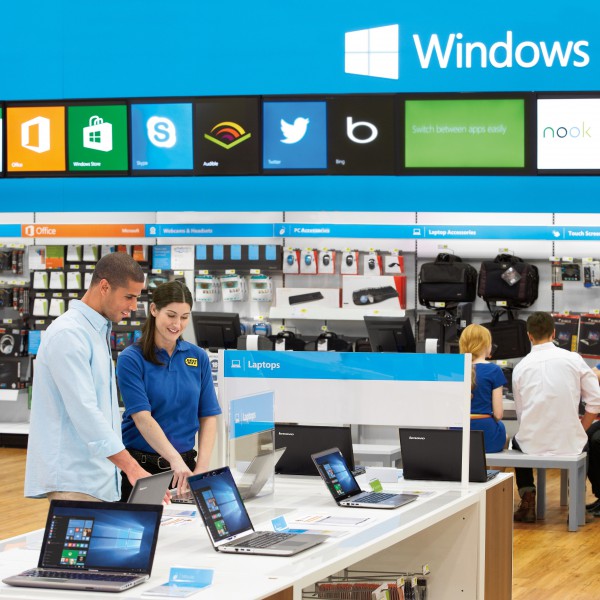 Windows 10 is insanely easy to use -- says me. I am not everyone, and the term easy is subjective. While I am sure most -- if not all -- BetaNews readers should be able to use Window 10 without issue, not everyone is as tech savvy.
Maybe you have a friend or family member that struggles with change. Don't panic. You are probably dreading being their go-to Windows 10 tech support, right? Well now you don't have to; send them to Best Buy instead! Yes, the retailer is offering free in-store Windows 10 training classes.
"Today, millions of Windows PC users are going to be offered a free upgrade to Windows 10. Best Buy and Geek Squad are ready to help users manage the transition by providing convenient advice and support, along with one of the largest selections of pre-installed Windows 10 computers available. To help customers with the transition, Best Buy will host free Windows 10 training classes for customers in our stores", says Best Buy.
So what are the details of this class? The company explains that students will "learn about new Windows 10 features like how it can work with your Xbox One, Cortana and the new Microsoft Edge web browser at free Geek Squad open houses. These open houses will be at every large-format Best Buy store from 11 a.m. to 1 p.m. local time every Saturday in August. And for people who are looking for help installing Windows 10, Geek Squad Agents are available in-store, online and in-home".
Keep in mind, Best Buy is a for-profit business and not a charity. While the classes are free, expect salespeople to push you to buy a new Windows 10 PC from them. Don't worry though, from my experience, there is no high-pressure antics at the popular retailer.
Will you or someone you know attend the class? Tell me in the comments.