How to change the default search engine in Microsoft Edge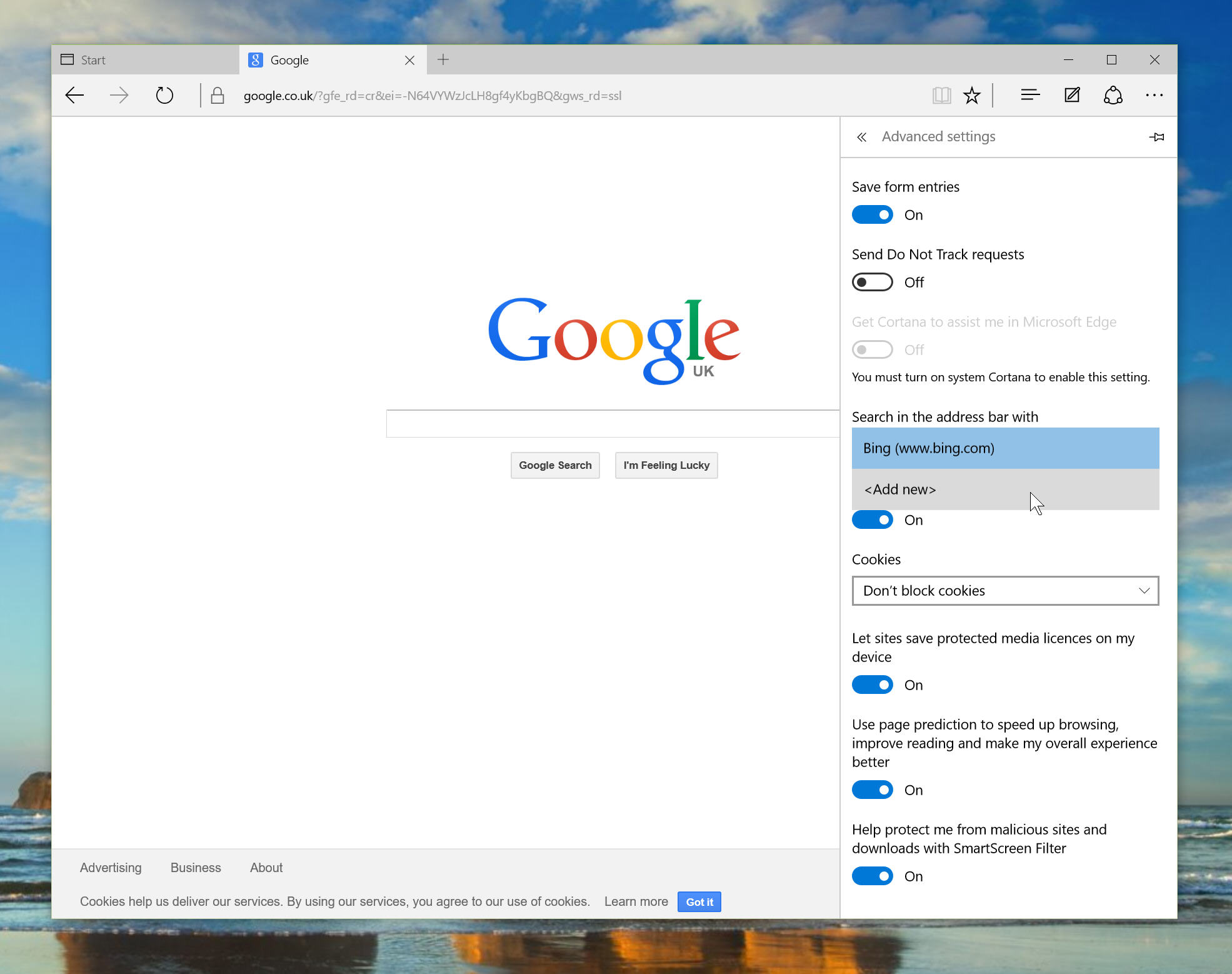 Windows 10's new modern web browser comes with Bing as its default search engine. This will, of course, surprise absolutely no one. Some people will be more than happy with that choice, but others will prefer to switch to using something different. Like Google.
The process isn't especially intuitive but it is very straightforward and won't take more than a few seconds of your time. Here's how to do it.
Go to the search site you want to set as the new default, like www.google.com, and click or tap the ellipses in the top right corner of the browser and select Settings.
Scroll down and select 'View advanced settings'.
Scroll down to 'Search in the address bar with', select 'Bing (www.bing.com)' and select 'Add new'.
Google should appear in the list of search engines. Select it and click/tap 'Add as default'.
That's it. Google will be the default search engine in Edge.