LibreOffice 5.0 unveils streamlined user interface, adds 64-bit Windows build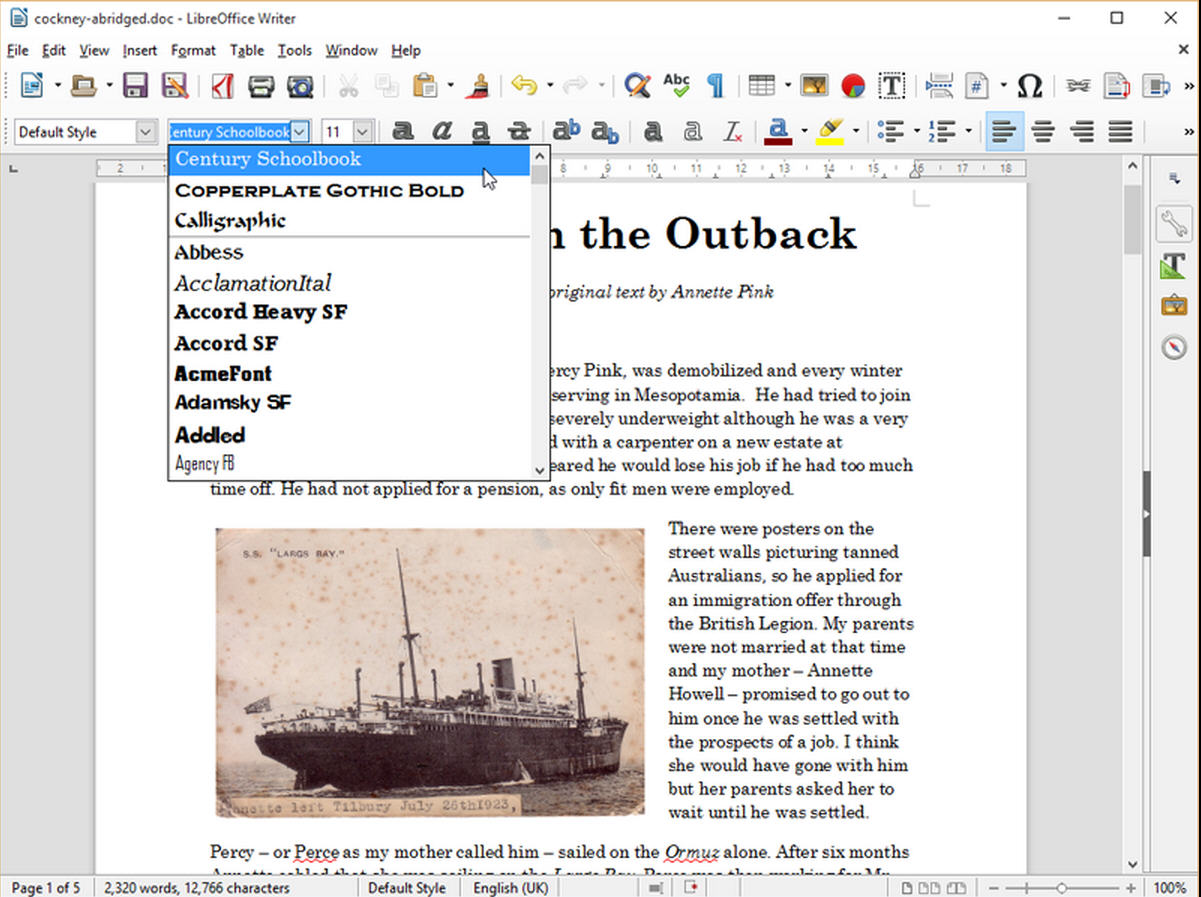 The Document Foundation has released LibreOffice 5.0 64-bit and LibreOffice 5.0 32-bit. This is a major new release that will form the cornerstone of future development on mobile platforms as well as the upcoming LibreOffice cloud version.
Version 5.0′s highlights include a brand new 64-bit Windows build to accompany existing Mac and Linux releases, plus compatibility with Windows 10, a user interface facelift, better interoperability with major office suites and a number of new features across its component parts, particularly Writer and Calc.
Version 5.0 represents a new shift in direction for the program. "Since 2010, we have gone through three different development cycles," revealed lead developer Michael Meeks. "The 3.x family, to clean the code from legacy stuff; the 4.x family, to make the suite more responsive; and the 5.x family, to make it smarter, also in terms of user interface".
The new build's UI unveils new icons and a raft of improvements to its menus and sidebar, designed primarily to give more screen space for editing, but also to make popular controls easier to access. Examples include the ability to preview styles in real-time from the formatting toolbar, plus the streamlining of context menus in Impress and Draw to make popular controls more visible and easy to access.
LibreOffice 5.0 also ships with significant interoperability improvements, aimed at making the program easier to use with major office suites, notably Microsoft Office and Apple iWork. New Pages and Numbers filters have been implemented along with major improvements to existing document filters to increase the accuracy of importing and exporting data between applications.
There are numerous new features across the suite's various components too. Calc users gain support for complex formulae and new functions, plus conditional formatting and table addressing features among other improvements.
Writer unveils a new AutoCorrect extension that simplifies Unicode character input such as Emoji shortcodes. Word-compatible text highlighting and shading are now also preserved both during import and export of documents.
Images can now be cropped via the mouse across supported apps, including Writer, Impress and now Calc -- simply right-click an image with the mouse and choose "Crop this image" to access the tool.
LibreOffice 5.0 will be used to build mobile clients on Android and Ubuntu Touch, and will also be the base for the upcoming cloud-based version of LibreOffice.
The latest version -- based on the recent RC5 release -- has also been extensively tested and bug-fixed prior to final release. For a complete rundown of the extensive changes, see the release notes.
LibreOffice Productivity Suite 5.0 64-bit is available now as a free, open-source download for Windows (Vista or later), Mac (OS X 10.8 or later) and Linux. LibreOffice Productivity Suite 5.0 32-bit is also now available for 32-bit Windows and Linux machines.