10 things you should know about Motorola's Moto G (3rd Gen)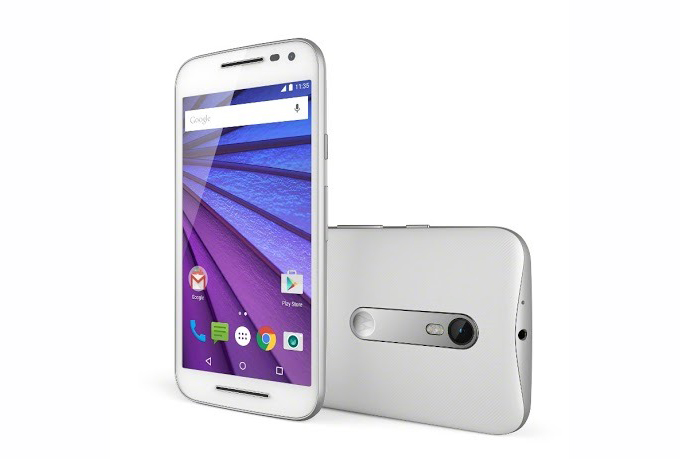 The Motorola Moto G (3rd Gen), also known as Moto G 2015, had its launch event on 28 July 2015.
Since then, there have been many reviews of this device, but there are some things about the new Moto G that you you should know about to help you decide whether this is the right phone for you.
The new Moto G is a midrange phone, and not a budget phone
So many journalists/bloggers reviewing this device have referred to it as a "budget phone" meaning that it is relatively cheap when compared to a much more expensive "flagship phone" such as the Samsung Galaxy S6 or the iPhone 6. But Motorola sells this phone all over the world and people's budgets are not all the same. For example, for someone on a salary of $200 planning to buy their first smartphone, a $200 device may not seem at all budget-friendly and the term "budget phone" may even be offensive. Also, in 2015, there is so much competition in the Android phone market that you can get perfectly good phones (current models) for less than $100. Two examples are the Motorola Moto E (2nd Gen) and the Xioami Redmi 2. And if you don't mind a slightly older device, the original Moto E, which was updated a few weeks ago to Android 5.1 Lollipop, can be bought for around $60.
As with any other phone, whether or not it offers sufficiently good value for money depends on where you live, because this determines what choices are available in that market and the prices YOU would be paying as opposed to a reviewer based in a different country. For example, the 16GB version of the Moto G (3rd Gen) is available through Moto Maker in United States for around $220, whilst the same device sells for around $305 in Germany and $320 in United Kingdom. Even within such affluent countries, you can buy the Moto E (2nd Gen), which was only launched in February/March 2015, for under $100.
It should be clear by this point that the new Moto G is a mid-range device and, as such, it must be judged against other mid-range Android phones selling for roughly similar prices (i.e. $200 - $300).
Also, it is worth noting that most (if not all) reviews till now have been done with review units (supplied by Motorola) that have been fitted with 16GB of storage and 2GB of RAM and yet many reviewers keep applauding the $179 starting price for the 8GB model (with 1GB of RAM), ignoring the fact that the multi-tasking performance of an Android phone with 1GB of RAM can be quite a bit worse than with 2GB of RAM. Furthermore, Android Lollipop does not properly support the storage of apps on microSD cards, which means that 8GB of storage allows for installation of very few apps.
There is no official guarantee of an upgrade to the next major version of Android
When Motorola Mobility was owned by Google and it launched the 1st generation of the Moto G (November 2013) and the Moto E (May 2014), it promised to stand behind these two devices and guaranteed to update them to the next major version of Android. And it used this guarantee very successfully as a major selling point for these two devices.
On 30 October 2014, however, Lenovo announced that it had completed its acquisition of Motorola Mobility from Google. Sadly, now that the Moto family has established a reputation for fairly speedy Android updates, it seems that Motorola Mobility's new owner is not very adamant about maintaining the "guaranteed update to the next major of Android" promise for the new Moto G since you can no longer find a mention of this either on Motorola's site or in the press pack handed out to reviewers. In fact, at the launch event in London, I asked one of Motorola's marketing people if the new Moto G would definitely be receiving an update to the next major version of Android (i.e. Android M) and the answer was that they were working on it and hoping to provide this update but they were not guaranteeing it.
The rear camera is not exactly the same as the one in the Nexus 6
Based on reviews and discussions in user forums that I have come across, it seems that many people are assuming that the rear camera used in the new Moto G is identical to the one used in Motorola's 2014 flagship, the Nexus 6. This is not strictly true since the Nexus 6 camera had the benefit of coming with an optical image stabilizer to help out with camera shake and/or low light photography/videography.
There is no NFC support
As was the case with the previous generations of the Moto G, there is no NFC support. NFC support matters if you want to be able to more easily arrange pairing between Bluetooth devices (such as a NFC-equipped phone and NFC-equipped headphones) by just touching them to each other. Lack of a NFC chip also makes the new phone unable to support the current Google Wallet or the upcoming (in Android M) Android Pay mobile payments at NFC-enabled point-of-sale systems at cafes/restaurants such as Starbucks and at retailers such as Best Buy and Staples.
There is no magnetometer
The previous generations of the Moto G had a magnetic field sensor and the dropping of this feature in the new Moto G means no more support for digital compass and metal detection apps. More importantly, a magnetometer is useful in navigation apps such as Google Maps since it allows such apps to auto rotate the maps you are viewing depending on your physical orientation.
There is no gyroscope
In a phone, both the accelerometer sensor and the gyro sensor track movement of the phone. Whereas the former measures the linear acceleration of movement, the latter measures its angular rotational velocity.
Unlike the 2nd generation of the Moto G released in 2014, the new Moto G does not come with a gyroscope. This means that the Google Camera app is not able to offer a Photosphere option and VR apps such as Google Cardboard that consist on the presence of such a sensor will not work properly. Motorola probably realized that this did not matter too much since the Moto G's 720p screen is too low resolution for use with VR apps since you need at least a 1080p screen to minimize the "screen door effect" and thereby have a decent experience.
There is no LED notification light
Unlike in the previous two generations of the Moto G, the new Moto G does not offer the much-beloved LED notification light. This feature allowed you to glance at your phone even from across the room and quickly find out from the flashing LED if something had happened that required your attention.
Motorola says that it was able to drop this feature since the need for it is obviated by the introduction of the "Moto Display" feature (this momentarily flashes on the lock screen the icons of those apps for which an important notification has been generated). Although it is nice that this feature was borrowed from new Moto G's more expensive older sibling (the original Moto X), that phone had an AMOLED rather than an LCD screen, which meant that rather than powering on the whole screen just to show a couple of lines of notifications, only a small portion of the screen needed to receive power. Motorola seems to realize that some people might be worried by the extra power requirements of the Moto Display feature since the customer support documentation on its site states the following: "Even though the display fades in and out to ensure you are notified of the important stuff, we use very little power (just a few percent of the total battery capacity)".
It remains to be seen if buyers of the previous generations of the Moto G will be happy with the absence of the LED notification light in the new Moto G. If the reactions in Reddit's "MotoG" subredit community are any indication of how purchasers of the new Moto G are are likely to react, I think it is safe to say that there is bound to be some degree of disappointment.
The phone is water-resistant, and not water-proof
The new Moto G offers an unusual combo of a removable back cover and IPX7 water resistance. The phone is water-resistant in 1m of water for up to 30 minutes. IPX7 means that you don't need to worry about using the phone in the presence of rain, snow, or splashes of water, but you should not attempt to wash it by holding it under a tap, or to take it with you to the shower or to the swimming pool.
The Micro USB port offers OTG Host support
The USB On-The-Go (OTG) support feature, which was also present in the previous generations of the Moto G, allows you to use your phone as a PC by attaching (via a cheap OTG adapter) USB peripherals such as flash drives, external hard drives, keyboards, and mice.
The microSD card slot can handle cards larger than 32GB
Motorola's spec sheet and almost all reviewers state that you can expand storage by using a microSD card up to 32GB in capacity, but this is incorrect -- at least, all the 64GB and 128GB microSD cards I have tried so far seem to work just fine. You should be able to just insert your memory card into the phone and ask the phone to format/erase the card from within the Settings app, but if you have any difficulties with this method, you should be able to format the card in a PC using a FAT32 disk formatting utility.
Despite the limitations mentioned earlier, the latest generation of the Moto G brings enough features to the table to keep it competitive against mid-range offerings from major OEMS such as Alcatel (OneTouch Idol 3), Asus (ZenFone 2), Huawei (Honor 4X), LG (G3), Samsung (Galaxy A3), Sony (Xperia M4 Aqua), and Xioami (Mi 4i).
The one feature not discussed in this article (because every review talks about it) is Moto Maker design studio (currently available in six countries), which allows the buyer to customize the colors used for the front/back of the phone and to choose a name or short message to be engraved on the back of the phone.
This feature -- previously only available on Motorola's flagship model, the Moto X -- is a true unique selling point for Motorola since no other OEM offers anything like it. In a world where individuality is increasingly a rare commodity, Motorola's approach to hardware customizability is a breath of fresh air and transcends the new Moto G into something special -- a phone that allows you to express your creativity and, in a sense, become a phone designer, thereby owning a phone that is yours in more ways than one.
I am going to end this article with a confession: I am a huge fan of the Moto E and the Moto G and have, in fact, bought (for myself, my friends, or my relatives) every version of the Moto E and Moto G up to this date because Motorola's very light UI on top of stock Android made me feel like I was getting an almost Nexus phone at a bargain price (especially true since Google decided last year to sell Nexus devices at a profit rather than at cost). Furthermore, in the case of the Moto G family, the ability to easily change the phone's back plate with a "Shell" or "Flip Shell" in a different color made me feel that I could keep my Moto G looking forever young and fresh.
Currently, I am in the process of testing Microsoft's Lumia 640 XL as my main phone to find out how hard it is for someone who has primarily owned and used iOS and/or Android devices to live solely within the Windows ecosystem. Therefore, I am not really interested in buying an Android phone at this time. But what if I was? If I had a $300 budget, what mid-range Android phone would I buy with my own money in August 2015?
To me and many other tech journalists, the three main rivals for the title "2015 Best Mid-Range Android Phone" are the new Moto G (the version with 16GB of storage and 2GB of RAM), the Alcatel OneTouch Idol 3, and the Asus ZenFone 2 (the version with the 2.3GHz Intel processor and 4GB of RAM). It is true that both the OneTouch Idol 3 and ZenFone 2 offer higher resolution screens (1080p vs. 720p) and faster processors than the new Moto G.
If, however, you are like me and use your phone more for getting work done than for gaming, then the new Moto G's combination of solid build quality, simple yet attractive and unobtrusive UI, decent sound quality, excellent bright screen, good front and rear cameras, water-resistant body, and front/back plate customizability means there is really only one choice.