Edit huge files faster with PilotEdit Lite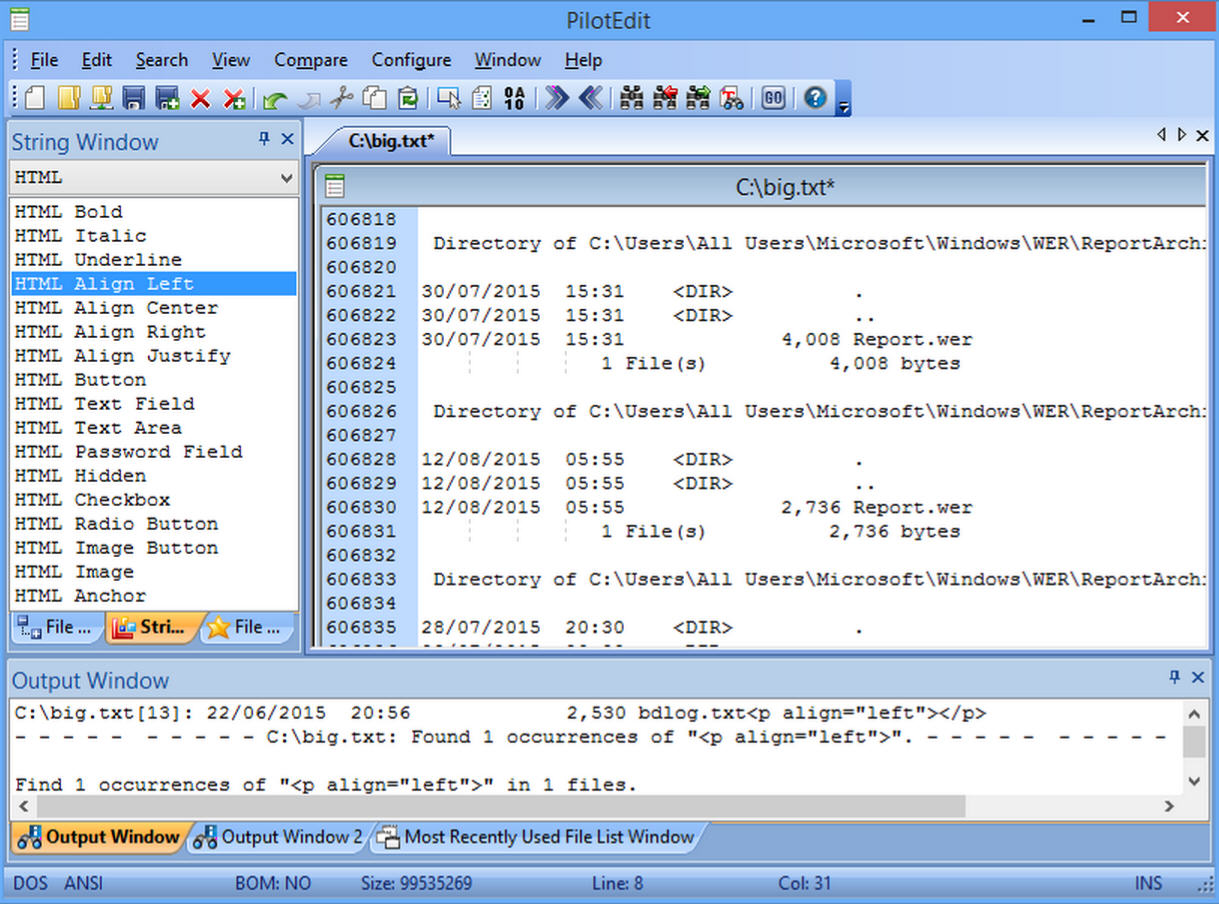 Windows Notepad is an easy way to create scripts, lists and other small files, but it's not optimized for larger files. Open anything really big and many operations are reduced to a crawl.
PilotEdit ($30) is a Windows editor with a free edition which is designed for larger files, both text and binary. It has no file size limits, loads them at speed, and won't leave you staring at an hourglass cursor just because you dared to turn on Word Wrap.
The free PilotEdit Lite gives you a large proportion of this. You don't get the "Quick Load" feature, which essentially reads the file directly into RAM, so opening something takes a little longer. But it doesn't take long to feel the benefits. We toggled word wrapping in a 97MB text log and it was instant, but took a tedious 58 seconds in Notepad.
There are various text processing options to toggle case, remove tabs, spaces, blank lines and more. PilotEdit Lite has powerful Find and Replace tools -- with regular expression support -- to cover one or all your open documents, or multiple folders and files.
The program isn't just about text editing, though. You're also able to open binary files in "Hex Mode", displaying them in a hex editor-type view where you can see and process individual bytes.
Other benefits include the program alerting you if a file's been updated while you're viewing it (useful if it's a log), and the ability to open files directly from an FTP server, and save them when you've finished.
PilotEdit Lite's core editor isn't up to the standards of the top Notepad replacements, and the hex editor is relatively basic. But the performance optimizations are worth having, the Find/ Replace and FTP features are also pluses, and if you regularly edit very large text files then it might be interesting.