Logitech Harmony remote gains new home automation integration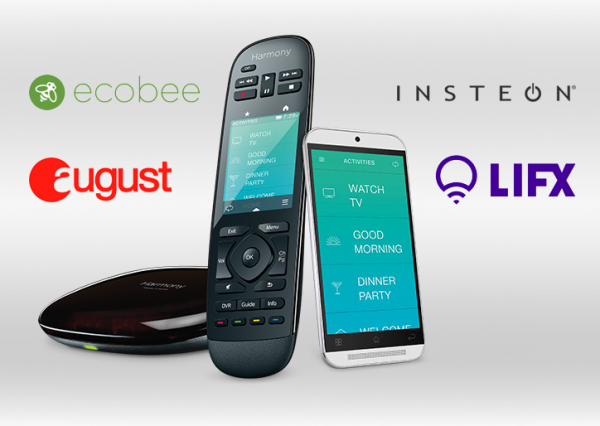 If you haven't used a Harmony remote then you're missing out. The device can control almost any object in your home theater. Lately it's been adding more home automation features as well, and the latest update enhances that aspect of the universal remote.
"We're proud to celebrate the continued expansion of our smart home compatibilities with the integration of four great new partners into the Harmony ecosystem, and we hope you're excited about the new possibilities coming your way. Now, homes with Harmony can control even more devices and create brand new Activities combining smart home devices in unique ways", Logitech announces.
Harmony announces the addition of support for August, Ecobee, Insteon and Lifx. Those familiar with the field should recognize some, if not all, of those names.
If you aren't familiar, August makes smart locks for your home, Insteon makes an array of home automation devices such as switches and bulbs, as well as control panels. Lifx manufactures smart light bulbs that can offer 16 million colors, while Ecobee produces Wi-Fi controlled thermostats.
You'll need a hub based remote such as the Harmony Ultimate Home, which retails for $350. But you're paying for convenience, so it may be worth the investment.