Solving the enterprise storage management problem [Q&A]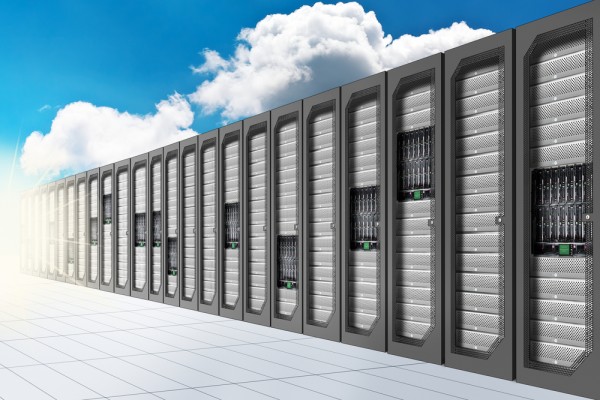 Many companies would like to use the cloud as a new approach to storage management, but it isn't without problems. High latency, unpredictable performance of internet transport and fear of data breaches may make the public cloud services unsuitable for many production applications.
We spoke to Ellen Rubin, CEO and founder of enterprise storage startup ClearSky Data to find out how enterprises can address these issues and get their cloud storage projects moving.
BN: What proportion of enterprises are using cloud storage solutions, and how will changes in enterprise needs drive storage-as-a-service?
ER: There is a chronic, incredibly expensive problem in the enterprise data center. It stems in part from the longevity of data. Enterprises have data buried in files, databases, emails and other places where it sits -- basically -- forever. That data is used in varying degrees depending on its timeliness and value to the enterprise, but no one ever wants to throw anything away, so the data center footprint keeps growing.
As enterprises struggle with that scenario, we hear a variety of numbers suggesting IT's approach to managing growing data stores. At the end of 2014, 451 Research said 32 percent of enterprises were using the public cloud and 39 percent had hybrid infrastructure in place. Enterprises like the idea of extending their data centers out to the cloud. Even more attractive is the potential for managed cloud -- being able to tap into an enterprise-class storage-as-a-service offering that takes the weight off their data centers and infrastructure teams. They want all the things that are great about the cloud, but they need the hybrid storage management aspect to protect them from security concerns as well as performance and latency issues. There is the potential in the market now to challenge the long-standing enterprise storage status quo, and the service aspect will be key to that disruption.
BN: What is the biggest concern for enterprises wary of straying from the traditional approach to storage?
ER: We see the answer to that question in every industry survey. The main hesitations about cloud storage adoption are control and security. Companies want the scalability, agility and economics of the cloud, but they worry about losing the control they feel with local enterprise storage. Because of that, enterprises are making their way to the cloud with Web apps or test and development workloads. If they could mitigate concerns around control and security issues, enterprises could shrink the expense and complexity in their data centers while improving performance.
BN: Data security is a major concern for enterprises that use cloud storage, how can that issue be addressed?
ER: The major cloud providers have made significant strides in meeting enterprise security concerns over the past few years, but there are still several issues to address. The most critical ones are around data encryption and key management – these are table stakes for putting data in the cloud. A managed service provider (MSP) can address these issues upfront for enterprises, as well as provide many other requirements, such as third-party audits, operational controls, background checks and more.
BN: Is there a cost benefit to having storage in the cloud? How does that vary based on the amount of data a company creates?
ER: There is a huge cost benefit to putting archival, backup and cold data in the cloud and leaving it there. That kind of storage is dirt cheap. But -- and this is a big but -- it's not cheap to pull that data out of the cloud and use it in a production-ready way. Plus, there is unpredictable performance and a level of latency that is unacceptable for most production applications. The amount of data enterprises create isn't the point. The cloud is endlessly scalable -- if they want to put a ton of petabytes in the cloud, they can go ahead. However, the speed and performance required for enterprise apps needs to be addressed.
BN: What are the biggest misconceptions surrounding enterprise storage?
ER: Enterprise IT teams believe they have no choice but to invest and reinvest in data center infrastructure every few years as their data stores grow and technology changes. They are stuck on a commodity storage treadmill.
Secondly IT teams often view new platforms as cure-alls for storage headaches, but if enterprises are going to become more agile, they'll have to focus on something different: managing their data more effectively as it cycles through the hot, warm and cold lifecycle stages.
Also some label the public cloud as a panacea for storage management, but enterprises have security and control questions about the cloud, and performance and latency are also barriers. There are unavoidable latency issues around moving data between clouds and across complex networks that span hundreds or thousands of miles. Fixing this will require the help of service providers with regional resources and the ability to help enterprises maintain the performance levels their users demand.
MSPs and enterprises need to partner with companies that are focused on helping them overcome these market challenges.
Photo Credit: fbmadeira/Shutterstock