Lock down Windows 10's privacy settings with O&O ShutUp10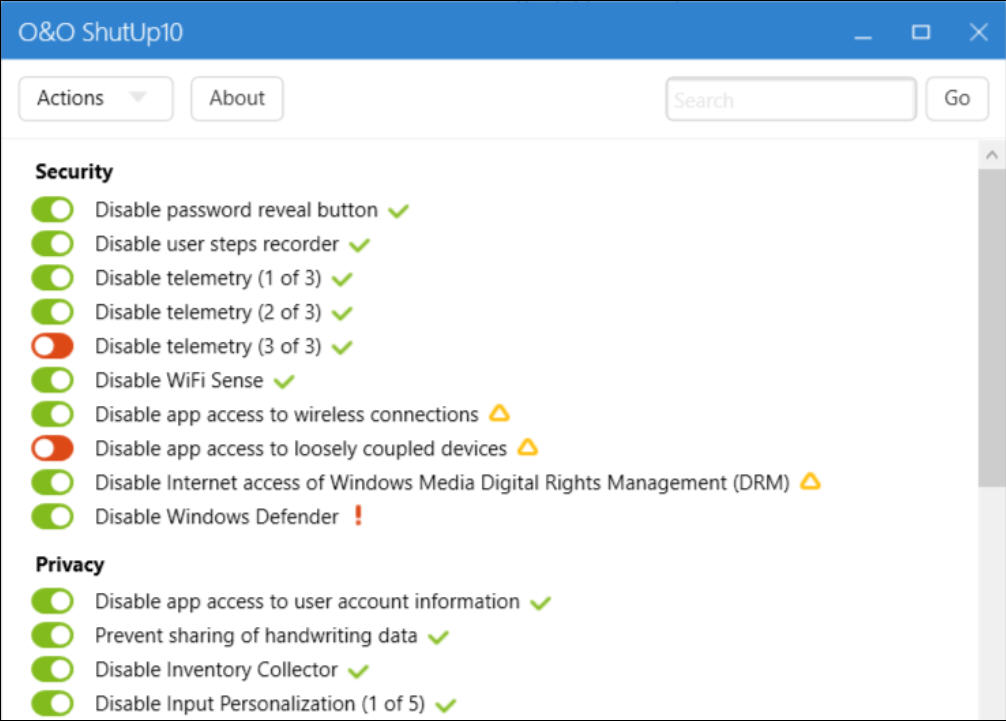 Berlin-based developer O&O Software has released O&O ShutUp10, a tiny portable tool for controlling Windows 10′s many privacy-related settings.
Amongst its near 50 tweaks are options to disable telemetry, Wi-Fi Sense, key app permissions, peer-to-peer updates, automatic Windows updates and more.
ShutUp10 can apply its "recommended" tweaks in a couple of clicks, disabling the worst offenders while leaving Windows updates, SmartScreen and other technologies you might actually need. But if you know what you're doing, you can turn off everything, or configure items individually.
This kind of batch tweakery is always risky, but ShutUp10 does offer to create a system restore point before it does anything, handy if you need to undo your changes later.
There's also a separate option to restore Windows 10′s default privacy settings, which might be useful if they're generally messed up and you'd like to start again.
O&O ShutUp10 is a 109KB freeware application for Windows 10.