Spotify says sorry for confusion over its privacy policy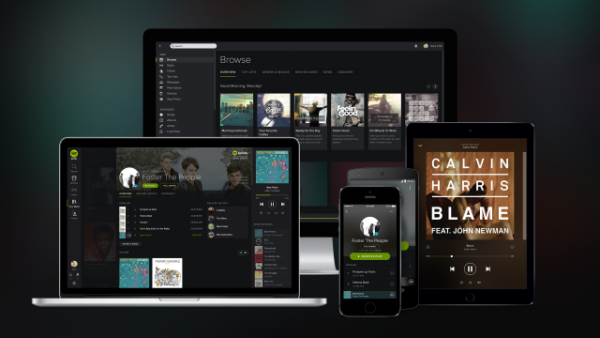 We reported earlier today that streaming music service Spotify had upset a lot of users with changes to its privacy policy. In particular sections concerning what information the company is allowed to collect have sent some users into a spin.
Evidently stung by the reaction, Spotify has been quick to respond. In a blog post by CEO Daniel Ek it says sorry and explains more about what the changes actually mean.
"We are in the middle of rolling out new terms and conditions and privacy policy and they've caused a lot of confusion about what kind of information we access and what we do with it," writes Ek. "We apologize for that. We should have done a better job in communicating what these policies mean and how any information you choose to share will -- and will not -- be used".
He points out that although the policy asks for permission to use information including photos, mobile device location, voice controls, and contacts, Spotify will seek express permission before accessing any data and will only use it to improve the Spotify experience.
Ek gives specific examples of how data might be used, for example on location information, "We will never gather or use the location of your mobile device without your explicit permission. We would use it to help personalize recommendations or to keep you up to date about music trending in your area. And if you choose to share location information but later change your mind, you will always have the ability to stop sharing."
There are similar clarifications for other areas which you can read in full on the blog. Ek says that the privacy policy will be updated in the next few weeks to better reflect how data will actually be used. In the meantime users with concerns or questions can email [email protected].
Does this reassure you about what Spotify is up to? Do let us know.