Logitech unveils new Bluetooth mouse and keyboard for multiple operating systems


The wireless mouse and keyboard is not a new concept; it's been around for quite a while. Bluetooth connectivity came along a bit later, though it still isn't cutting-edge anymore. Now we work from multiple devices from PCs to laptops to tablets, even phones and these thing have become necessary.
Now Logitech is unveiling its latest Bluetooth keyboard, the Logitech K380, and mouse, the M535. Neither is dependent on the other; it isn't a set. Both have a compact design that's easy to pack up and travel with.
Logitech describes the keyboard as "Multi-Device Bluetooth Keyboard gives you the comfort and convenience of a desktop keyboard for your smartphone, tablet and more". Meanwhile. The M535 is described as  a device that "when you're creating on-the-go between multiple devices, can help bring harmony to your navigation".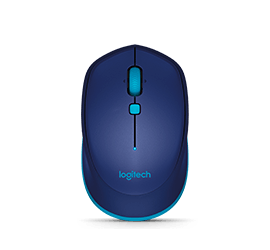 The keyboard sells for $39.99 and is available for pre-order here. The mouse retails for the same $39.99 and can be pre-ordered here.