Apple takes the wraps off iPhone 6s, iPhone 6s Plus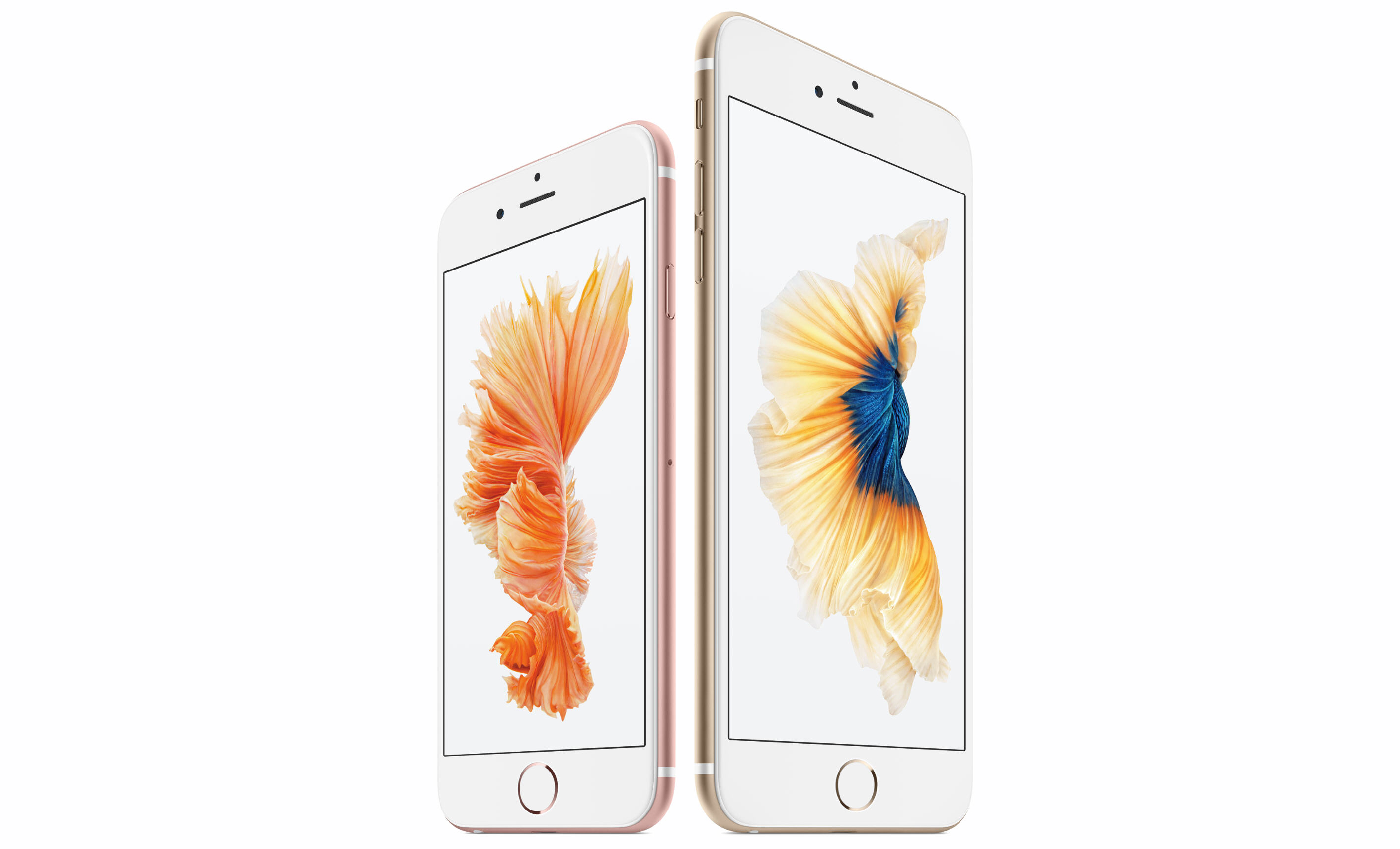 We have come to expect new iPhones to be introduced in September, and today Apple does not disappoint as it takes the wraps off the new iPhone 6s and its bigger brother, iPhone 6s Plus. Typical of "s" models, both smartphones retain the design first seen in the previous generation while improving upon their predecessors in a couple of key areas.
With the iPhone 6s and iPhone 6s Plus, Apple has focused its attention on build quality, cameras, display, and performance. Both flagships, of course, ship with a new version of iOS, which will be generally available later this month, on September 16.
In terms of imaging, the biggest news is the move to a 4K-enabled camera on the back. For many years, iPhones have been limited to 1080p video recording, but, thanks to an increased megapixel count (from 8 MP to 12 MP), it is now possible to record content in the much higher resolution.
Given that every iPhone has outdone its predecessor in terms of image quality, the new iPhones should deliver better results compared to the previous generation. I have been extremely happy with my iPhone 6 Plus in this regard, so it will be interesting to see, in real life, how Apple has managed to improve upon its imaging performance when using the main shooter.
On the front, the new iPhones feature a larger FaceTime camera. With the competition well in front in terms of quality, Apple has decided to do something about it. The current sensor used in the iPhone 6 and iPhone 6 Plus is of the 1.2 MP variety, which has been upgraded to a 5 MP sensor for iPhone 6s and 6s Plus. To give users a flash, but without actually adding an LED on the front, the new iPhones will light up the display for a similar effect.
As far as build quality goes, Apple has equipped its new iPhones with a more durable case, made from 7000 series aluminum. This is already used in the Sport version of Apple Watch, and should lead to an increase in structural rigidity and, hopefully, fewer reports of bent iPhones.
Apple claims that the aforementioned alloy is 60 percent stronger than standard, while being "very light". It remains to be seen just how this translates into real-life "bendability"; I assume it will not take long before we see both smartphones put to the test. A stronger glass on top, again similar to what's on Apple Watch Sport, will aid to improve the durability of the devices, over their predecessors.
Speaking of the case, with the iPhone 6s generation Apple has introduced a new color trim to the line, namely Rose Gold. It joins Gold, Silver and Space Gray.
Moving on to the display, the screen on the new iPhone 6 and iPhone 6s Plus comes with Force Touch technology, similar to what's on Apple Watch. What you should know about is that it's, called 3D Touch now, allows for fine-grained levels of pressure to be interpreted by iOS 9 and apps. An example would be a slight tap for opening an app, a harder one for opening a menu, and so on. It is up to developers to decide how they will integrate Force Touch into their apps; much of it will be contextual.
Also in the touch department, the new iPhones get Touch ID 2.0 which is twice as fast as the previous generation. This is something that I have never had a problem with with any of the previous iPhones, but there is certainly some room for improvement in this regard. The pause between putting the finger on the button and the iPhone recognizing it should now be imperceptible.
With regards to performance, in keeping with tradition we have a new, more powerful processor. It is called A9 and comes with 2 GB of RAM, which should allow both flagships plenty of room when it comes to multitasking -- a good example is keeping more tabs in memory, instead of forcing a refresh when the user switches back to the browser from a different app.
Also in terms of performance, Apple has baked in an LTE Advanced chip in the iPhone 6s and iPhone 6s Plus, which allows for download speeds of up to 300 MB/s and 150 MB/s for uploads. There is also a faster Wi-Fi 802.11 ac chip, which enables speeds of up to 866 Mbps.
Of course, the software also plays a key role with new iPhones. We have previously talked about iOS 9 here at BetaNews, covering many of the biggest changes. The most noteworthy are stability improvements, improvements in the software upgrade process handling, the News app, support for Siri's always-on capability, improvements to Apple Maps and split-screen functionality. Not all features are available on all supported iOS devices, however.
The biggest news from Apple's event today, with regards to iOS 9, is Siri's always-on feature, which allows users to say "Hey Siri" at any time to trigger the personal assistant without forcing them to connect their iPhone 6 or iPhone 6 Plus to a wall charger. While it is not a groundbreaking improvement, it is a welcome change that will make Siri much more useful in many more instances.
Now, on to the big question: How much will they cost? Well, in US you will be able to buy an iPhone 6s for as little as $199 on contract, while for an iPhone 6s Plus you will have to shell out at least $299. That is for the base, still 16 GB, models; add an extra $100 to upgrade to the 64 GB version or $200 to get the 128 GB of local storage. As such, the price range spans from $199 to $499. (After iPhone 6s and iPhone 6s Plus go on sale, Apple will slash the prices off iPhone 6 and iPhone 6 Plus by $100.)
For those who wish to opt for installments, iPhone 6s will be available from $27 per month while iPhone 6s Plus will be offered from $31 per month. There is also an iPhone Upgrade Program, which allows you to get a new, unlocked iPhone every ear at a price that starts at $32 per month; users can choose the carrier.
Pre-orders start this weekend, and sales kick off on September 25.