iPhone Upgrade Program screws Apple junkies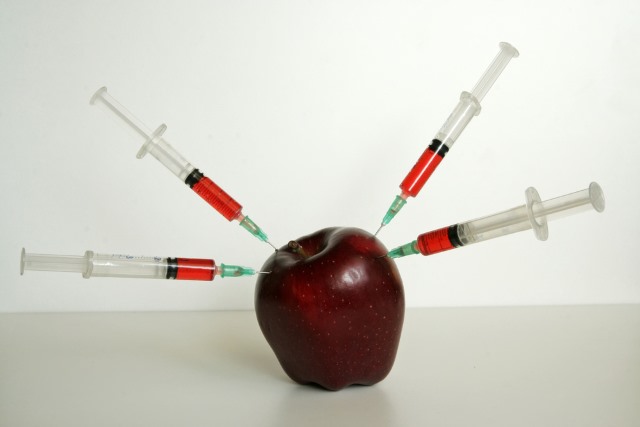 You may have heard that Apple had a little get together today. There were lots of big launches -- the iPhone 6S, the iPhone 6S Plus, and the iPad Pro. Those waiting for an iPhone fix were given quite a lot to get excited about, but like your friendly local drug dealer, Apple has a 'sweetener' to help ensure its customers just keep on coming back for more: the iPhone Upgrade Program which lets you upgrade to a new iPhone every year as long as you keep paying each month.
On the face of it, it might seem like a good deal -- particularly as the price includes Apple Care -- but is that really the case? What Apple's actually doing is feeding the habit of iPhone junkies, keeping their addiction going a little bit longer, and a little bit longer, and a little bit longer. In reality, Apple would like you to perma-rent your iPhone and keep paying through the nose for it. Ideally forever. And the sad thing? People will be quite happy to bend over and take it.
Apple is a company that's not exactly unfamiliar with the concept of squeezing every last cent out of people for as long as possible. Ordinarily, anyone taking on a phone contract is tied in for a certain period after which they are free to move on. Their carrier might well try to persuade them to stay, but this is a one-off event at the end of an 18 or 24 month contract. Apple now has a different idea. Its program has engineered a way for the company to pester customers for up to a year, encouraging them to stick around for another two years. And then the cycle repeats ad infintum. You can check out any time you like, but you can never leave...
So what's the deal?
Introducing the program Apple says:
Exclusively at Apple's retail stores in the US, customers can choose their carrier and get an unlocked iPhone 6s or iPhone 6s Plus with the opportunity to get a new iPhone annually and AppleCare+ on the new iPhone Upgrade Program with monthly payments starting at $32 (US) and $37 (US), respectively.
There is, of course, small print:
The iPhone Upgrade Program is available to qualified customers only with a valid US personal credit card. Requires a 24-month installment loan with Citizens Bank, N.A. and iPhone activation with a national carrier — AT&T, Sprint, T-Mobile or Verizon. Full terms apply.
It's something that works very well for Apple. The cheapest iPhone 6s -- the 16GB model -- costs $27 per month on a two year contract -- a total of $648. Add in Apple Care at $79, and you're talking about $727 for the phone. Sign up for the iPhone Upgrade Program and you're paying at least $32 per month. Over 24 months, this adds up to $768 -- already extra profit for Apple.
Ah, but customers get the option of a new phone after a year, don't they? That's true. But in taking advantage of this offer and upgrading after 12 months, you're tied in to another 24 month contract -- a further $768. Apple wins. The customer might feel like this is a win as well, but it's one that is paid for.
For someone who knows that -- without a doubt -- they will upgrade to whatever new iPhone comes out in a year's time, and they're confident that they'd definitely take out Apple Care, it amounts to a saving of a few dollars over two years. But having paid extra every month, many people will feel compelled to make the upgrade at some point between month 12 and month 24 to feel as though they are getting true value for money. But in doing so, they are simply agreeing to hand over even more money to Apple for even longer.
So who wins? Once again, it is Apple.
If you're keen to upgrade, you'd probably be better off offloading an unwanted iPhone on Craigslist and putting money towards a new one. And if you're one of the many people who don't want to use one of the four main carriers, you're out of luck anyway.
What do you make of it? Do you feel like you'd be getting a good deal, or would Apple just be lining its pockets? Does Apple offer enough incentive to upgrade to the new version of the iPhone every year? Enough of an incentive to justify paying extra for it? Because this is what's happening. Apple is essentially taxing people's desire to be seen with the lastest and greatest iPhone.
It stinks.
Photo credit: Gajic Dragan / Shutterstock