AvailabilityGuard delivers predictive analytics for enterprise IT teams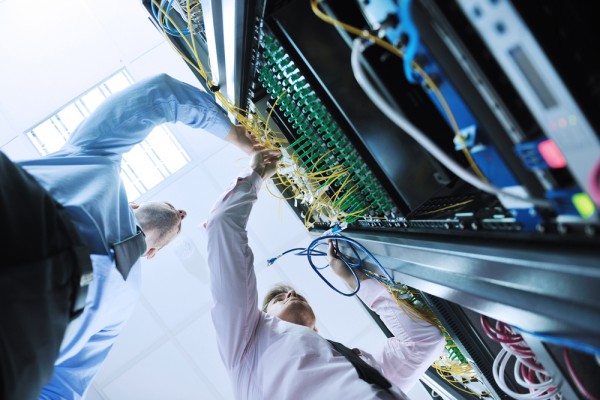 For IT teams to deliver reliable systems with high availability they need to be able to spot problems and potential problems early. These challenges are greater as systems move to the cloud and software-defined data centers.
Operations analytics specialist Continuity Software is launching the latest version of its AvailabilityGuard software, providing enterprise IT teams with advanced predictive analytics, risk detection, and outage prevention capabilities.
The software allows teams to identify and resolve hidden design and deployment flaws that may introduce downtime risks, single-points-of-failure and deviations from best practices across the entire infrastructure.
"The transition towards the software-defined datacenter delivers higher levels of agility and control to IT organizations, but at the same time presents new challenges," says Doron Pinhas, CTO of Continuity Software. "The risk of misconfiguration does not go away with automation. If a certain configuration deviates from best practices, automation only helps it spread faster and makes it more difficult to pinpoint. AvailabilityGuard is a safeguard against the diffusion of bad practices and risky configurations throughout the infrastructure".
AvailabilityGuard helps ensure systems are properly configured according to vendor best practices and internally-defined standards. It does this by performing daily verification of the entire IT landscape to identify single-points-of-failure and other configuration risks while reducing the time and effort associated with pre-rollout testing.
It can verify configuration changes before they affect the business, provide actionable recommendations for applying best practices and removing availability risks, as well as measuring performance indicators to establish safer and more agile best practices over time.
In addition it helps enterprises realize the benefits of the software-defined data center. It offers a blueprint for safer transition towards automation by verifying the existing environment to ensure a clean start, validating that automation scripts are programmed correctly and ensuring ongoing automated validation following the transition.
"Automating standard validation means you get things done right from day one, as opposed to learning how to get there after years of trial-and-error," adds Pinhas. "Best practices not only protect against risks to your environment, but also help you get the best utilization and performance from your technology and make systems easier to maintain and update".
The latest AvailabilityGuard is out today and you can find out more and get a free demo on the Continuity Software site.
Photo Credit:  dotshock/Shutterstock