The HP Star Wars Special Edition Notebook is powered by The Force -- and Intel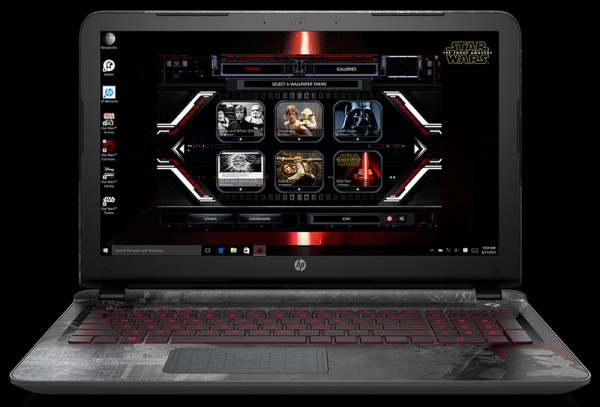 Star Wars is unstoppable phenomenon. Want proof? The last three films released -- the prequels -- were downright horrible, yet fans still want more. While I feared Disney buying the franchise would be its demise, the opposite seems to be happening -- it is gaining new life.
If you go to almost any store you will spot tons of Star Wars products for sale -- shirts, mugs, candles and more. Today, HP announces what could be the coolest such product ever -- the Star Wars Special Edition Notebook. Be still my heart.
"Inspired by the Galactic Empire, the Star Wars Special Edition notebook has a 'battle-worn' distressed design with 'Galactic Empire' written in the unique Star Wars Aurebesh font on the hinge and iconic Stormtroopers on the keyboard deck. The touchpad design mirrors the X-Wing Star Fighter Guidance System and the red backlit keyboard completes the dark-side design", says HP.
The famed manufacturer further explains, "for portability and power, the Star Wars Special Edition notebook gets up to 7 hours of battery life and is offered with Full HD and optional touch in a 15.6 inch diagonal display. Customers have the choice of sixth generation Intel Core i5 and i7 processors. The notebook comes with up to 2 TB of HDD and up to 12GB of RAM with the option to select between Intel HD Graphics 520 and NVIDIA GeForce 940M graphics processors".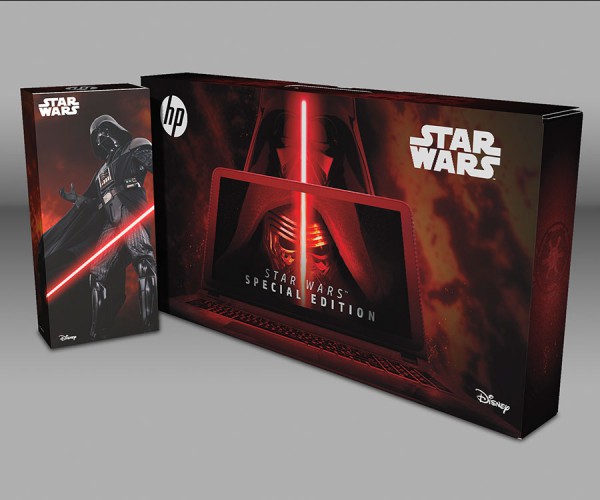 What is rather remarkable, is that the specs are quite good. Let's be honest, HP could have thrown any hardware in the chassis and it will probably sell like gangbusters to Star Wars fanatics. Instead, they have matched the external beauty with exceptional internals. Even more impressive? The price starts at just $699. I expected the cost to be much higher.
HP could have rested on the body design, but they have enhanced the Windows 10 experience too, with Star Wars-inspired fonts, sounds, icons and wallpapers. You even get special images, comics, and a 1-year Fandor movie-streaming subscription. You are getting a lot of perks and value here, folks.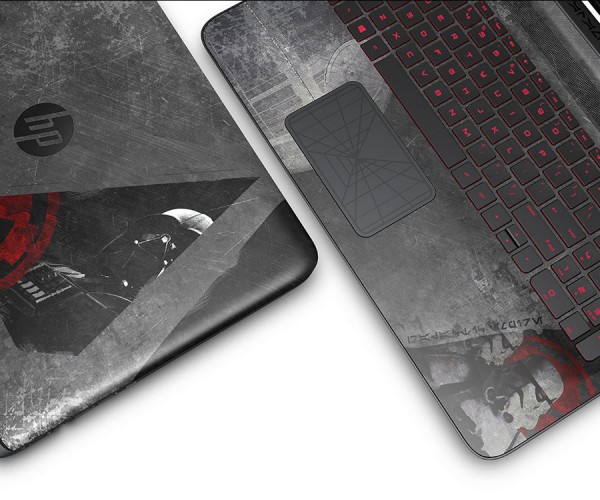 You can pre-order the HP Star Wars Special Edition Notebook tomorrow for the previously mentioned starting price of $699.99. In addition, a mouse and sleeve will be available for an additional $39.99 (each) in the near-future.
Are you excited for this amazing laptop? Tell me in the comments.