Linksys unveils Linux-powered WRT1900ACS router -- open source, faster CPU, more RAM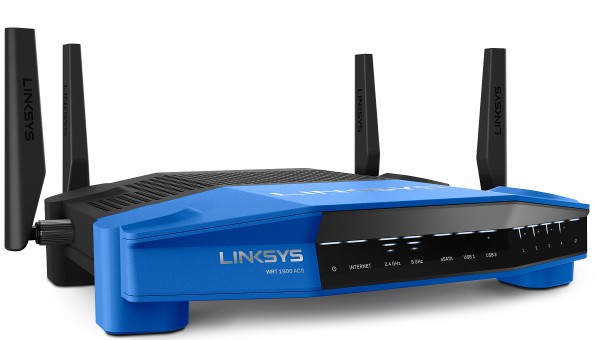 When it comes to home networking, nothing is more iconic than the classic blue Linksys router. When I worked at CompUSA, I sold a ton of them, and for good reason -- they worked well. Over the years, some of the models proved popular for open-source firmware replacements, making them attractive to tinkerers.
Fast forward to today, and Linksys announces a new open source-friendly router, which builds upon the existing WRT1900AC. With a faster processor and double the RAM, the new model gets an "S" moniker -- reminiscent of Apple's iPhone naming -- as WRT1900ACS. Are you excited for this Linux-powered home router?
Linksys explains that it has "improved upon its best AC1900 wireless router to deliver even better performance with more processing power, more memory, fully open source ready and at an even better price. The newly improved WRT1900ACS Dual-Band Gigabit Router is equipped with powerful hardware including a dual-core 1.6 GHz processor, 128MB flash memory, 512MB DDR3 RAM memory, eSATA and USB ports. The new WRT ships with Linksys Smart Wi-Fi setup and management tools, and Linksys has also collaborated with Marvell and OpenWrt.org to ensure full open source support in the latest version of OpenWrt's Chaos Calmer release (15.05) at launch. The new hardware and multiple software and firmware options make for an unprecedented router with advanced customization and blazing fast speeds".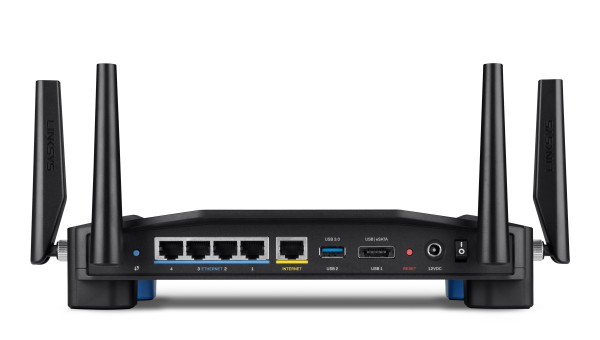 "We just made the best performing Linksys AC1900 router even better. We are committed to making the Linksys WRT lineup the most advanced and best-in-class router line for the prosumer so they can get more out of the network they use in their home and office environment. We improved on the original WRT1900AC because we were able to incorporate better components such as a faster processor to make the router perform at higher clock speeds and providing more RAM for advanced users. Adding more memory enables our customers to build more off the open source platform as well as enabling us to provide more enhancements in firmware as we innovate and create more features", says Mike Chen, vice president product management and engineering for Linksys.
Specs and features
1.6GHz Dual-Core ARM-based Processor
128MB Flash
512MB DDR3 RAM
Full Open Source Ready
OpenWrt Chaos Calmer Support
Open VPN Server
PPTP VPN Support
IPSec Pass-thru
4x Gigabit LAN Ports
1x Gigabit WAN Port
1x USB 3.0 Port
1x eSATA/USB 2.0 Port
2.4GHz and 5GHz Simultaneous Dual-Band
64/128-bit WEP
WPA/WPA2-Personal and Enterprise
Holy cow, this thing is absolutely beautiful. It retains a classic look, while also being modern. It may not be the most feature-heavy router, but the company's commitment to open source is very inspiring. Quite frankly, the focus on the basics -- and not gimmicks -- is refreshing.
Believe it or not, Linksys was able to re-engineer the router so it can now operate without a fan. This makes it silent -- perfect for your living room, bedroom, or any room where you do not want noise.
While not bargain priced, it is being offered at a very reasonable $229. Amazingly, this is less expensive than the previous generation that it replaces. If you like to tinker, and have full control over your router, the WRT1900ACS is where it's at. You can pre-order now directly from Linksys, Amazon and Newegg.