Facebook to start testing reaction emoji -- but no Dislike button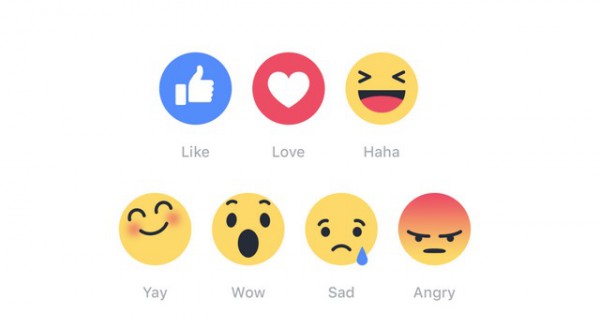 Facebook's Like button is famous, but users have long asked for more ways to express their reaction to posts on the social network. Recently, rumors surfaced that a Dislike button was on its way (although this was not only untrue, but also the source of numerous scams), but Mark Zuckerberg said that users would be given new ways to express empathy.
The Dislike button may not be happening, but reaction emoji are. Facebook is reported to start testing of six new reactions, beginning in Spain and Ireland. A global rollout could be on the cards at some point in the future, but TechCrunch has been given a sneak preview of what the new emoji look like.
In addition to the existing Like option, the test reactions will allow people to express other emotions in response to posts they see: Love, Haha, Yay, Wow, Sad, and Angry. This is something that will be familiar to anyone who has used the messaging tool Slack, which already includes a 'reactions' feature.
Facebook is working on reaction emoji for both the web version of the social network, and mobile apps. Speaking to TechCrunch, Adam Mosseri, Facebook's director of product, said that the emoji will prove to be a great alternative to typing on mobile devices:
Typing on mobile is difficult and this is way easier than finding a sticker or emoji to respond to in the feed.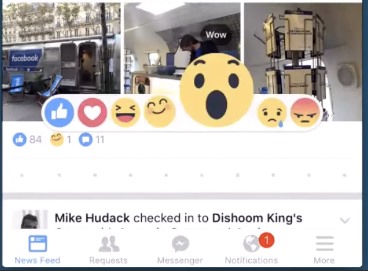 What do you think of the reaction emoji? Are there any you would like to see added?
Image credit: TechCrunch