Logitech announces affordable z533 Multimedia Speakers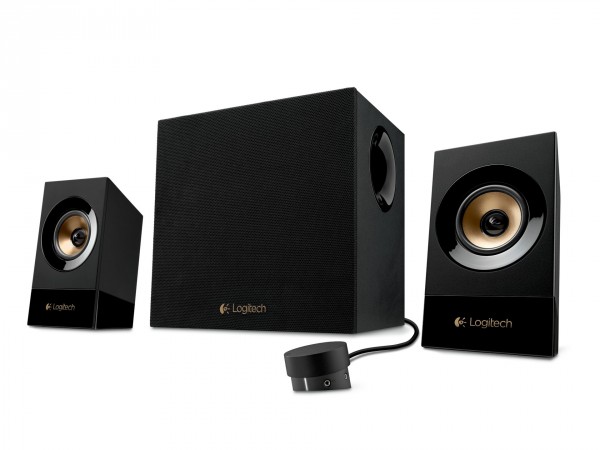 Bluetooth speakers are very convenient; they are typically lightweight and portable. Even though some wireless speakers sound great, you are usually better off with a wired connection when possible. For instance, if you want to connect speakers to your desktop or laptop, and they will never leave your desk, Bluetooth is a bad choice -- go wired, bro!
Today, Logitech announces a wired-only 2.1 speaker system that looks great, and is remarkably affordable. The z533 Multimedia Speakers will look beautiful on your desk. Will you buy them?
"The speaker system delivers powerful acoustics with rich lows and detailed highs for robust, room-filling sound around your home. The Logitech z533 Multimedia Speakers take your music, movies and games to the next level with dynamic bass thanks to the front-facing subwoofer with 2.25-inch full range drivers", says Logitech.
The company also says, "the Logitech z533 Multimedia Speakers also has a wired control pod that you can put in a convenient spot for easy access to essential speaker controls, such as power, volume and bass, along with a headphone jack and extra 3.5mm input. Multiple connectivity inputs, including 3.5mm and RCA, let you connect and listen to almost any device with an audio output, such as a computer, tablet, smartphone -- or even a TV".
At $99.99 these are certainly not audiophile-grade by any means, but they should be a major upgrade over the existing speakers built into your monitor or laptop. Whether listening to music, watching movies, or gaming, dedicated speakers should enhance the experience. Heck, the tabletop volume knob (control pod) is very convenient too.
Are you interested in the Logitech z533 Multimedia Speakers? Tell me in the comments.