Toshiba Satellite Radius 12 is world's-first 4K 12.5 inch convertible -- Surface Book killer?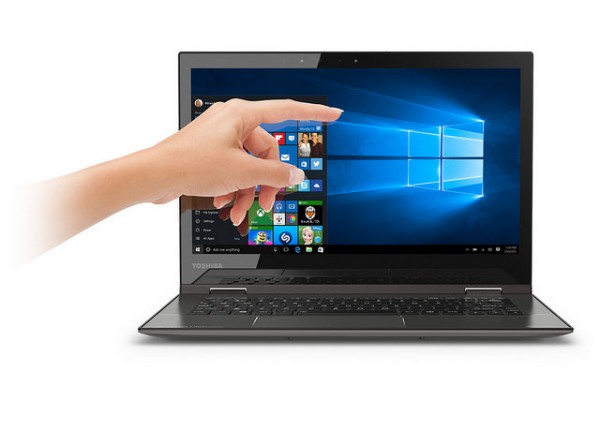 While 1080p is probably "good enough" for many consumers, you never want technology to get stagnant. Manufacturers pushing the envelope benefits us all. Even if 4K isn't a need, it is surely an amazing luxury.
Today, Toshiba announces the pricing and availability of Satellite Radius 12. This svelte 2-in-1 Windows 10 convertible features a 12.5 inch 4K display, which the company claims to be the world's first. Amazingly, this Windows 10 computer is aggressively priced and chock full of the latest features. Is the Surface Book killer already here?
"The Satellite Radius 12 can be configured with a brilliant 12.5-inch diagonal touchscreen display with a native 4K Ultra HD (3840 x 2160) resolution that yields 352 pixels per inch, four times as many as a Full HD display. The display is calibrated and certified by the color experts Technicolor and the device includes Chroma Tune for Toshiba software, which allows the user to select the best color scheme for the content they are using. Also available with a Full HD (1920 x 1080) IPS display option, both models feature a high-brightness 350-nit screen for use outdoors and IPS technology that provides wide viewing angles", says Toshiba.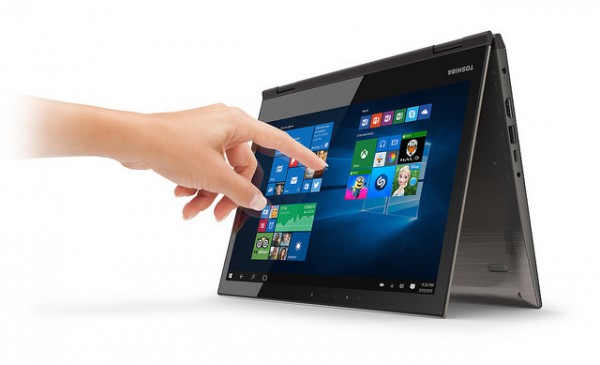 Whoa, Toshiba is pulling no punches -- this display should be amazing. Looks aside, it is also made with Gorilla Glass to prevent scratches and damage. If you often use it in tablet mode, this strengthened glass should help keep your computer looking fresh.
Since this will be a great multimedia machine, Toshiba is including a Harman Kardon speaker system. Audio should sound great, whether you are watching movies or jamming to your favorite movies.
What about performance? The manufacturer explains, "the laptops are powered by a 6th generation Intel Core processor, 8GB of RAM and can be configured with a 256GB or 512GB solid state drive. In addition, the Satellite Radius 12 features ultra-fast 802.11ac Wi-Fi and Bluetooth plus a full range of ports including HDMI capable of 4K output, one reversible USB Type-C connector that enables lightning fast data transfers over USB 3.1 and two Super Speed USB 3.0 ports. One USB 3.0 port features USB Sleep & Charge technology, which can power mobile devices even when in sleep mode and delivers faster charging speeds when the laptop is off".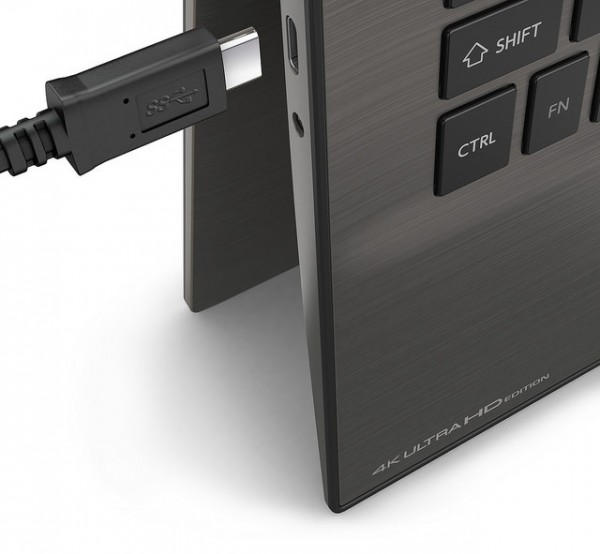 Not only does the 2.9 pound laptop feature the latest Intel Skylake processors, respectable memory and speedy SSDs, but USB 3.1 type C too. Even Microsoft's fancy Surface Book doesn't offer that.
The Toshiba Satellite Radius 12 also features Windows Hello with facial recognition. Forget entering a password or using a fingerprint -- you just look into the camera to gain access. That is sweet.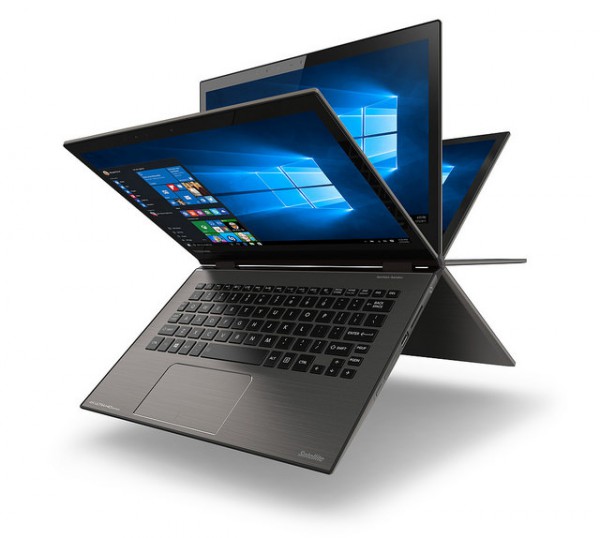 So when can you buy this beast? October 18th at Best Buy and Microsoft Stores. The 1080p model starts at $999, while the 4K edition pricing starts at $1299. Those are extremely affordable for what you get.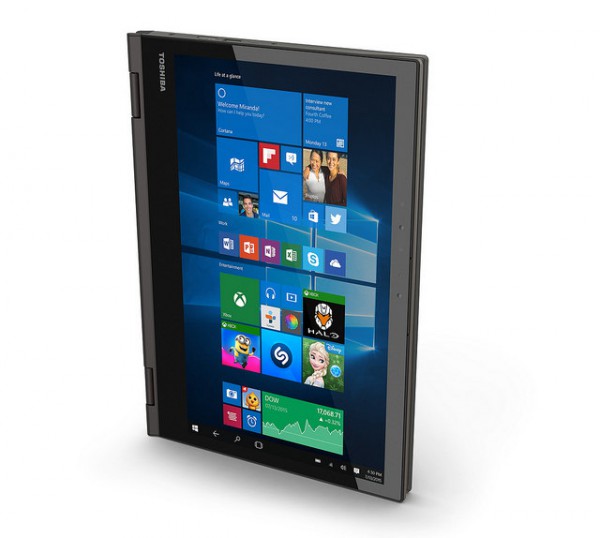 Call me crazy, but as great as the Surface Book looks, if you do not need a detachable tablet, active stylus or NVIDIA graphics, this looks like a much better value. Toshiba has created a seriously impressive machine for people that do regular work.
What do you think? Is the Toshiba Satellite Radius 12 a better value than the Surface Book? Tell me in the comments.