Windows 10 Insider Preview Build 10565 arrives on the Fast ring, includes Skype integration, Edge improvements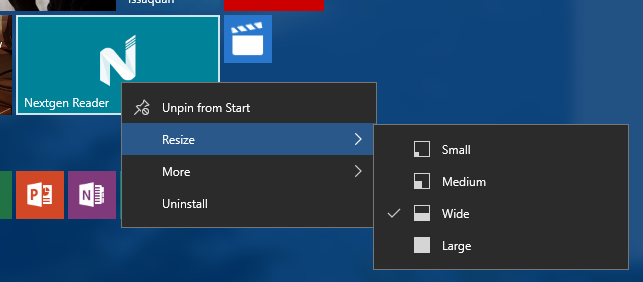 If you're a Windows Insider on the Fast ring, Microsoft has a new Windows 10 preview build for you to try. Build 10565 has quite a lot of changes and new features, including integrated Skype messaging, calling and video, tab preview in Microsoft Edge, some new icons, and Cortana enhancements.
There are also improved context menus on Start, more vibrant title bars, and the ability to sync favorites and reading list items in Edge. A lot of annoying problems have been fixed in this build too.
The Skype integration is of course the big new addition. The inclusion comes through Messaging, Phone and Skype video Windows apps, and Microsoft warns that as this is an early preview you can expect "some bugs", so be warned.
Tab preview shows a glimpse of what's on a website when you hover your mouse over an open tab, and the Cortana changes include reminders for movie and event bookings and being able to intelligently understand hand written notes.

You can read the full list of changes and bug fixes here.
Naturally, with this being a Fast ring release, there are some known issues to be aware of:
The search box does not work if you are in a locale where Cortana is not available. Microsoft is  currently investigating workarounds.
The Xbox app for Windows 10 will consume gigabytes of memory on your PC if you have any Win32 games (non -Windows Store games) installed on your PC that have been identified as games or added by you in the Xbox app. Closing the Xbox app will release your PC's memory.
WebM and VP9 have been temporarily removed from the flight builds. Microsoft will continue to develop a VP9 implementation that it intends to ship in Windows. Expect VP9 to return soon in a future release.
Small form-factor devices, like the Dell Venue 8 Pro, that boot with rotation or virtual mode screen size set larger than the physical screen size will experience a bluescreen on upgrade and will roll back to the previous build.
The new build is available to Fast ring insiders now, except those in Russia and Turkey. If you live in either of those countries you'll have to wait a few more days for the build to make its way to you.