System76 unveils Skylake-powered Wild Dog Pro with Ubuntu Linux 15.10 'Wily Werewolf'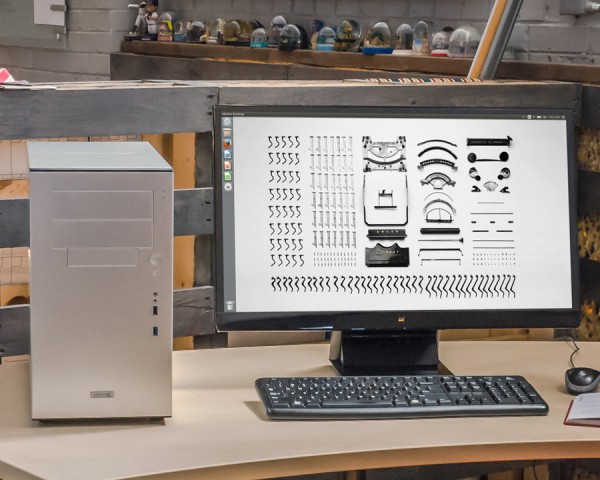 Linux-based operating systems are wonderful for many reasons, such as being lightweight and secure. One of my favorite aspects, however, is the open and customizable nature. Ubuntu, for example, is one of the best operating systems, but if you do not like the default Unity environment, you can simply choose another -- not so with Windows or OS X.
If you are going to use a Linux-based operating system, shouldn't you have a computer that can be easily customized too? System76 makes wonderful Ubuntu-equipped computers, and today, one of its most customizable machines, The Wild Dog Pro, gets refreshed with Skylake processors. This is the company's first computer to feature the 6th generation Intel CPUs.
"The pure performance of this all-aluminum machine propels users to their full potential with processing authority, high-powered GPUs and extreme storage. By coupling high-performing graphics, up to the NVIDIA GeForce GTX 980, with the new 'Skylake' processor, users are able to completely arm themselves with the power needed to accomplish their tasks with brimming confidence", says System76.
The computer-seller further shares, "the Wild Dog Pro offers an optional water cooled Intel Core i7-6700K processor, up to 64GB of 2133 MHz DDR4 memory, 4 GB dedicated nVidia graphics, 18.5TB of storage, and the brand new USB 3.1 Type-C connector. The operating system is placed on a high performance Solid State Drive ensuring rapid boot and applications, while additional storage can reside on either solid state drives for performance or platter drives for high capacity".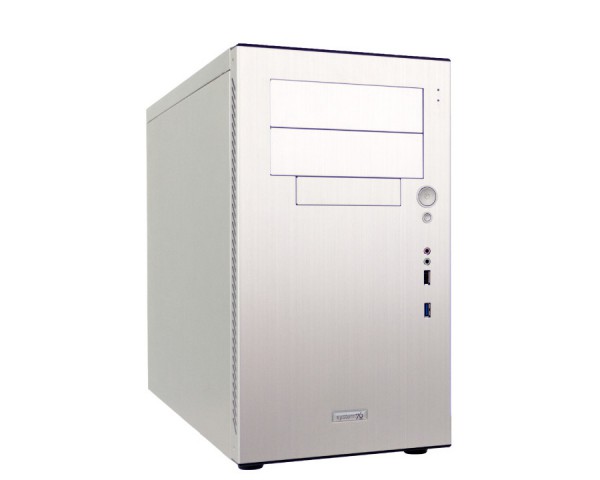 System76 shares the following specs.
Operating System: Ubuntu Desktop 15.10
Processor: Now with 6th Gen Intel® Core i5 or i7
Chipset: Intel® H170 Express
Graphics: Intel® HD Graphics 530, optional NVIDIA Graphics
Memory: Now up to 64 GB Dual-channel DDR4 @ 2133 MHz
Storage: Now up to 18.5 TB total.
Front Data Ports: 1× USB 3.0 Type-A, 1× USB 2.0 Type-A
Rear Data Ports: 1× USB 3.1 Type-C, 1× USB 3.1 Type-A, 3× USB 3.0 Type-A, 2× USB 2.0 Type-A, 1× PS/2 (mouse/keyboard)
Power Supply: 500 W 80+ Certified (80% or greater power efficiency)
Yes, you are seeing that right. The machines will ship with Ubuntu 15.10, which launches on October 22nd. In other words, not only will the hardware be bleeding edge, but the operating system will be too.
You can easily configure Linux box that will make your friends envious. Skylake? DDR4? Liquid cooling? Whoa. Of course, having some of these top specs will make the cost jump, but pricing starts at a very reasonable $769.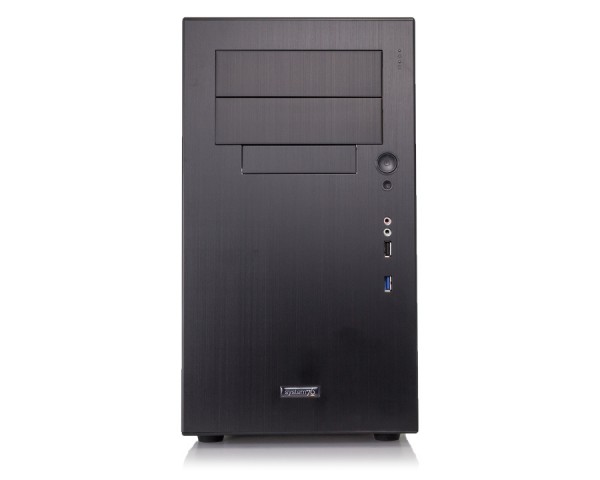 While the specs are incredible, the chassis looks marvelous too. It is simple and professional. The silver looks nice, but I think I like the black color better. Which color do you like?
If you want to buy your own, you can configure the Wild Dog Pro here.