Will you pay Google $10 per month for ad-free YouTube Red? I sure as heck won't be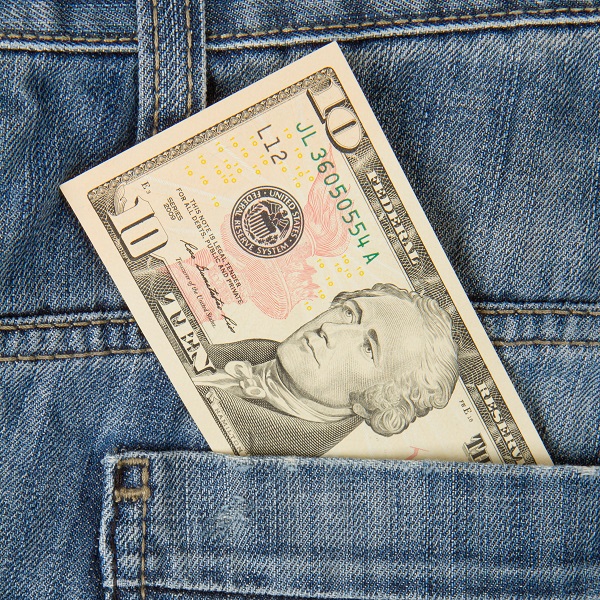 Cord-cutters -- people that cancel their cable or satellite TV service -- often talk of the alternatives. Netflix and Hulu are two popular streaming video services, but don't forget about YouTube. If you are open-minded, you can actually discover a lot of great content on Google's video site . PewDiePie, for example, is brilliant; give him a chance, y'all.
Of course, the cool thing about YouTube is that it is free. Well, it does not cost money at least. You see, you pay by viewing the advertisements before, during, and after the content. The problem? Ad-blocking is rampant, so many viewers never even see these ads. Unfortunately, Google is launching a paid option called "YouTube Red" (ugh, terrible name). I know what you are thinking -- why is it unfortunate to have choice? Well, it is a slippery slope. If it proves popular (I don't think it will be), the search-giant could start charging for more services -- maybe as the only option. Google historically offers free services through advertising. This moves makes me wonder if the search-giant's "free" business model is realistically sustainable.
"YouTube Red lets you enjoy videos across all of YouTube without ads, while also letting you save videos to watch offline on your phone or tablet and play videos in the background, all for $9.99 a month. Your membership extends across devices and anywhere you sign into YouTube, including our recently launched Gaming app and a brand new YouTube Music app we're announcing today that will be available soon", says Matt Leske, Senior Product Manager, Google.
Leske further explains, "YouTube Music is designed to make discovering, watching and listening to music easier than ever. Any song or artist you choose on YouTube Music will start you on a personal journey through one of the richest music catalogs; just sign in, tap a track you love, and see where your music takes you. And as a special bonus - YouTube Red works with Google Play Music, so subscribe to one and automatically get access to the other."
YouTube Music is problematic, as it does not need to exist. Google already offers Play Music -- why do consumers need two services? It is confusing. Why am I listening to the audio tracks of videos? Not to mention, if you subscribe to one, the other is free. In other words, for $10 per month, you get Google Play Music, YouTube Music and YouTube Red.
Bundling YouTube Red gives Google Play Music an unfair advantage against rivals such as Apple Music and Spotify -- arguably anti-competitive. In other words, if you subscribe to YouTube Red, it would be sort of silly to also subscribe to Spotify or Apple, since you get Google Play Music which duplicates the usefulness of those other services. I don't like that behavior.
"Red" subscribers can also save YouTube videos for playback later when an Internet connection is not available. This would also prove valuable for those with capped cellular data. The most controversial aspect, however, is the original content. There will soon be videos that only YouTube Red subscribers can see. How lame will it be when you want to share a video with friends, but they aren't subscribers, so they can't see it? This kills the communal and viral nature of the service.
Don't get me wrong, you are getting a lot for your ten bucks each month, but exclusive content and the bundling of Google Play Music just seems bad for consumers. Me? I'll just keep on watching short advertisements to see content while I still can.
Will you pay Google? Tell me in the comments.
Photo Credit: MyImages - Micha/Shutterstock