5 great reasons why you should buy Microsoft Surface Book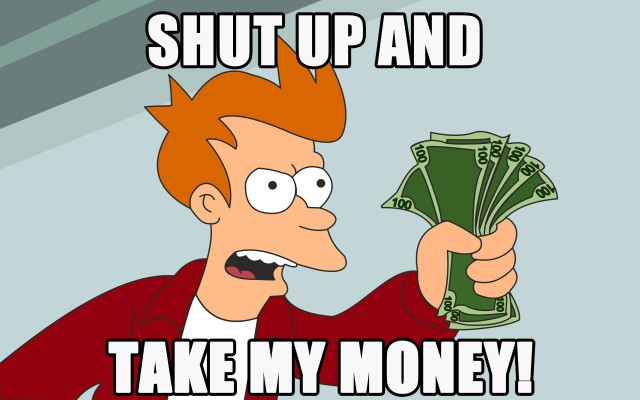 If you are the sort of person who can't see the forest for the trees then Microsoft's new Surface Book is not for you. This much is clear after reading Brian Fagioli's article on why you shouldn't get the device. My colleague pays so much attention to certain details that he fails to see how Surface Book can be a great option for plenty of shoppers in the premium segment -- because those are the folks Microsoft is targeting, not the average Joe who takes issue with the $1,499 starting price.
Yes, Surface Book is a costly affair. But, it is also a unique proposition in today's market, which offers plenty of value for the money, something that cannot be said about most of its apparent rivals. So, without further ado, if you can afford Surface Book, here are five great reasons why you should get it.
1. Versatility
At first glance, Surface Book is a high-end Windows 10 ultrabook that can outperform Apple's 13-inch MacBook Pro with Retina display. The latter is considered by many the gold-standard when it comes to performance-oriented ultrabooks.
But, detach the full-size keyboard and you now have a blazing-fast Windows 10 tablet in your hands. It can be used much like a Surface Pro 4 -- albeit not for as-long a period of time -- as a Surface Pen is included in the box.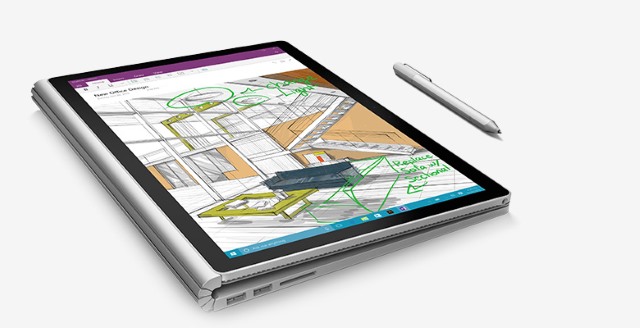 Of course, unlike Surface Pro 4, Surface Book actually works like an ultrabook when the keyboard is attached, in the sense that it can be used on your lap without any apparent issues or having to fiddle around with the kickstand. It "just works", as some would say.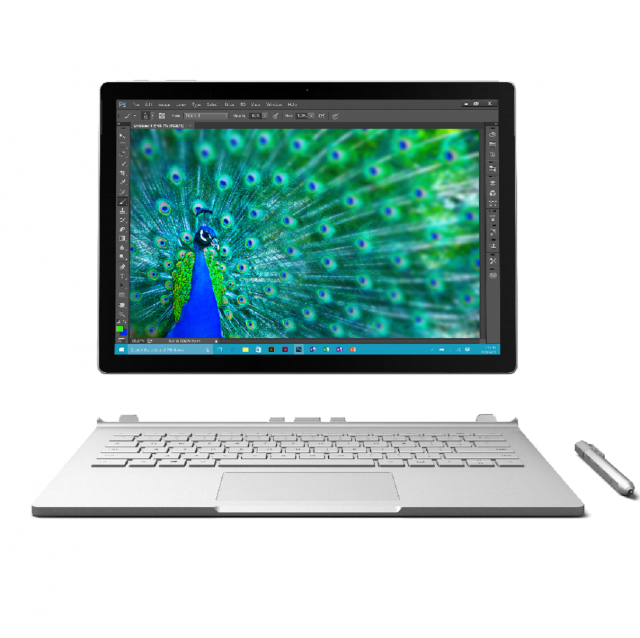 Surface Book is equipped with two USB 3.0 ports and an SD card reader, which makes it an interesting option for, say, photographers. There is also a mini DisplayPort, which lets you connect it to a big screen when using it at a desk. Lots of storage space? With SSDs that go up in size to 1 TB, you bet.
2. Power
What excites me the most about Surface Book is the fact that Microsoft has somehow managed to cram a dedicated graphics card inside such a small shell. One is not available in every configuration, but the cheapest model with proper graphics can be had for a reasonable $1,699 (well, reasonable for the price-range Surface Book is available in). That means it can handle some games and graphics-intensive programs much better than, say, a 13-inch rMBP.
At the same time, Microsoft does not compromise on processors and RAM either. You have a selection of dual-core, mobile-optimized, Intel Core i5 and Core i7 processors, coupled with 8 GB or 16 GB of RAM. Even if you go for the base model, which packs a Core i5 processor, integrated graphics, and 8 GB of RAM, you will be more than happy with the performance it can deliver for every day tasks.
3. Battery Life
Another area where Surface Book impresses is battery life. While the tablet side does not last long on its own, when used as intended the device promises up to 12 hours of video playback before having to plug it in. In testing, around 10 hours of battery life while browsing is achievable. That is pretty impressive.
There is no defending the weak battery life in tablet mode, but, let's face it, no device is ever perfect right from the start. It has taken Microsoft a few tries to get Surface Pro to the point where it can work well -- and for longer than a couple of hours -- as a laptop replacement, and, by that measure, Surface Book is great already.
4. Value
Talking about value in relation to a product that kicks off at $1,499 may sound silly, but let's not forget who Microsoft is really targeting with its new device -- potential buyers for the 13-inch rMBP.
Apple's ultrabook may be $200 cheaper for an equivalent model, but its screen is fixed and does not support touch input. So, if you think about it, adding $200 for the added benefits that Surface Book offers is not a bad deal.
Also, if you want a rMBP with dedicated graphics you have to compromise on size and cost and go for the 15-inch model. That is not exactly cheap, starting at $2,499 (for the dedicated graphics-toting model). By comparison, like I mentioned above, the cheapest Surface Book with dedicated graphics costs $1,699. The barrier of entry is much lower, and even in this segment this is worth pointing out.
5. The Cool Factor
Yes, I am going there. Surface Book is cool. If you believe that this is a silly reason for telling someone to buy it, so be it. But, remember, you are reading this article on a website dedicated to technology enthusiasts with a pulse.
But, I am not just going to say that and be done with it. So let's explain the cool factor.
I'll start with the design. If you are spending this sort of money, you should expect your device to stand out from the crowd. And it does. Put next to any of its rivals, Surface Book looks like a special thing.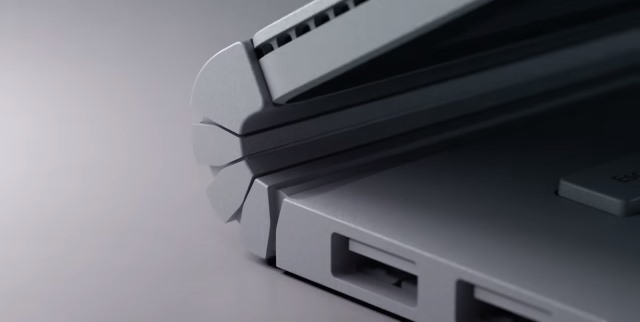 Even that hinge has its charm. It will certainly attract people's attention, and there is nothing wrong with that. Heck, I bet plenty of people will be surprised to see that it's Microsoft's logo that's on Surface Book, and not Apple's. And don't get me started on the keyboard...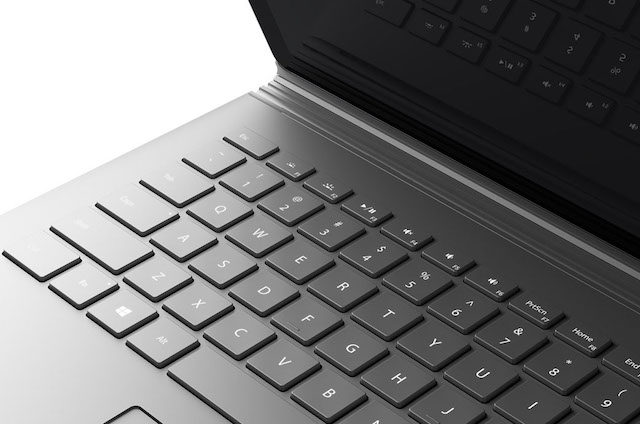 The display is very impressive too, but also utilitarian. It has a very high-resolution, but unlike on a smartphone that is not wasted on a small panel.
Surface Book's display measures 13.5-inches in diagonal, and thanks to a 3:2 aspect ratio it is also optimized for "real work"... you know, things that don't involve watching YouTube videos. Reading, coding, writing are all easier on a screen with more vertical space.
Hello. Windows Hello. Secure authentication with your face. It's so good that not even your twin can fool it. Need I say more?
Put all these things together and you get an awesome device. Don't just judge it by the merits of its individual components. You have to be able to see the greatness in Surface Book to really appreciate it.