Lumia sales are in the toilet, Surface revenue is down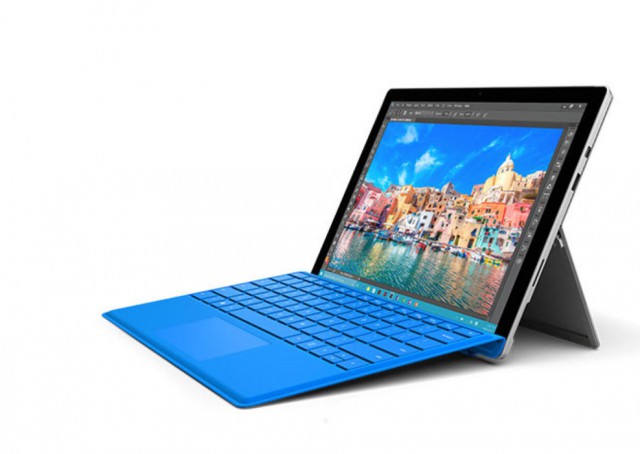 Microsoft has just released its Q1 FY2016 (Q3 CY2015) earnings report, posting revenue of $20.4 billion, operating income of $5.8 billion, net income of $4.6 billion and earnings per share of $0.57 (all GAAP figures). The software giant's numbers beat analysts' expectations, which has added around 10 percent to its stock price in after-hours trading. Here are the highlights of the software giant's quarter.
Microsoft has divided its earnings in three categories, namely Productivity and Business Processes, Intelligent Cloud, and More Personal Computing. The good news comes from Intelligent Cloud, where revenue is up by eight percent, while the bad news is in More Personal Computing, where the poor performance of Lumia and Surface devices lead to a 17 percent decrease in revenue, year-over-year.
Revenue from devices decreased by $1.8 billion -- or 49 percent, year-over-year -- thanks to a decrease of $1.5 billion in Phones revenue and a further $236 million in Surface revenue. Microsoft sold just 5.8 million Lumias in Q3, which explains the huge difference compared to the quarter a year prior.
To put things into perspective, Lumia sales have never been this low since Q1 CY2013, when they reached 5.6 million. Lumia sales for Q1 FY2015 were 8.8 million units. Without any major releases in well over a year, it is hardly surprising to see consumers largely ignoring the platform.
As a result of this weak showing, Windows Phone's market share is more than likely to take another dive. We can expect to see some signs of recovery this quarter, however, when Microsoft is set to introduce new Windows 10 Mobile flagships and entry-level offerings.
On the Surface side of things, revenue is indeed down but Microsoft stands a good chance of turning things around with the introduction of Surface Pro 4 and Surface Book, both of which go on sale this month. The software giant blames the weaker revenue on Surface Pro 3's age -- well over a year-old now, being released in June 2014.
We can't talk about More Personal Computing without mentioning Windows. Windows OEM Pro and non-Pro revenues are down by seven percent and four percent, respectively, year-over-year. Windows volume licensing revenue is also down, by three percent (on a constant currency basis, however, it would have been four percent higher).
Things are not all bad in More Personal Computing, as search advertising revenue is up by 23 percent ($127 million), and gaming revenue is also up, but only slightly. Revenue from Xbox sales is down, however, thanks to weaker Xbox 360 sales. This was offset by an increase in revenue from Xbox Live and video game sales.
Moving to Intelligent Cloud, Microsoft says the boost in revenue is due to higher revenue from server products and services, and Enterprise Services. Microsoft SQL Server, Windows Server and System Center as well as Microsoft Azure supported this gain. Speaking of Microsoft Azure, the cloud platform saw its revenue grow by 121 percent for the quarter.
In Productivity and Business Processes, revenue is down by three percent (or $184 million), which is blamed on foreign currencies (its impact is said to be 7 percent on revenue). Consumer and commercial Office revenues are down, but Microsoft Dynamics revenue is up.
Office 365 continues to be a strong performer for Microsoft, as the software giant added around three million new subscribers in Q1 FY2015 over the previous quarter. Year-over-year, the number of subscribers increased by 11 million.
Also in the Office department, Microsoft says its Office downloads on Android and iOS devices have exceeded 200 million so far, which has surely helped with growing its number of subscribers.