The Xbox app for Windows 10 gets additional social features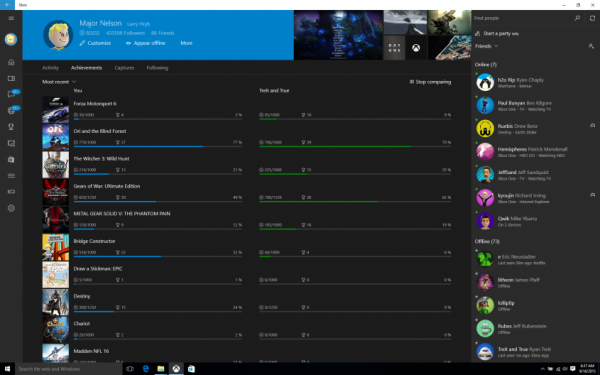 The Xbox One is no longer new, but Windows 10 still has that shiny feel. The two were made to go together, along with Windows Phone, in an effort to bring a more unified feel to the platform. You may or may not think Microsoft succeeded in this, but the effort was there.
Now the company is enhancing the beta for its Xbox Windows 10 app with a nod towards social sharing features that allow the user to bring more friends to the fun and games.
The big new feature, and most requested according to Microsoft, is the ability to find and add Facebook friends. "In addition, voiceover recording functionality has been added to Game DVR, and the Store in the Xbox beta app will allow you to search for and purchase Xbox One games -- including Games with Gold and Deals with Gold promotions, and Xbox One 25-digit codes will be redeemable within the app", Microsoft states.
The beta version of this is out now for those who want to take it for a test drive. You can find the app and more information here.