Microsoft arrives on Fifth Avenue, opens a new store in New York City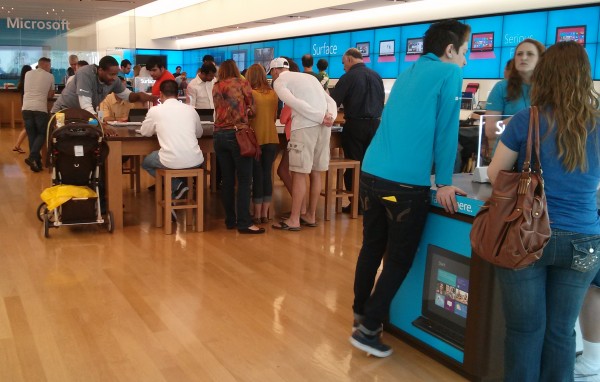 There is no more iconic street than New York's Fifth Avenue -- okay, maybe there are some rivals such as the Champs Elysee -- but the Big Apple's street has its claim to fame. It's the residence of many famous locations and now one more company is calling it home.
Microsoft is opening a flagship store on the famous avenue, marking its latest location in an ever-expanding footprint.
The store, located at Fifth Avenue and 53rd Street, opens today. This isn't your typical mall store either. It's five stories and 22,369 square feet.
"Our store on Fifth Avenue -- as well as every other one of our locations across the US, Puerto Rico and Canada -- is here to showcase the best of Microsoft to the local community," says David Porter, corporate vice president of Worldwide Retail and Online Stores at Microsoft. "We exist to build relationships with our customers, one person at a time, and we are excited to do that on Fifth Avenue starting today".
This is the first "flagship" store and Microsoft is going all out with a ribbon cutting ceremony hosted by executive Kevin Turner. There will be discounts on Surface and Xbox One and the first 1,000 people will get tickets to see Pitbull at Rockefeller Center.
The company promises that the store "will offer a full lineup of products, devices and services. Microsoft associates will be able to help consumers no matter what device they purchased or where they purchased it from".
This brings the total number of stores to 110 with locations in the US, Canada and Puerto Rico. Other international locations are on the horizon.