5 tips to help you avoid fake online reviews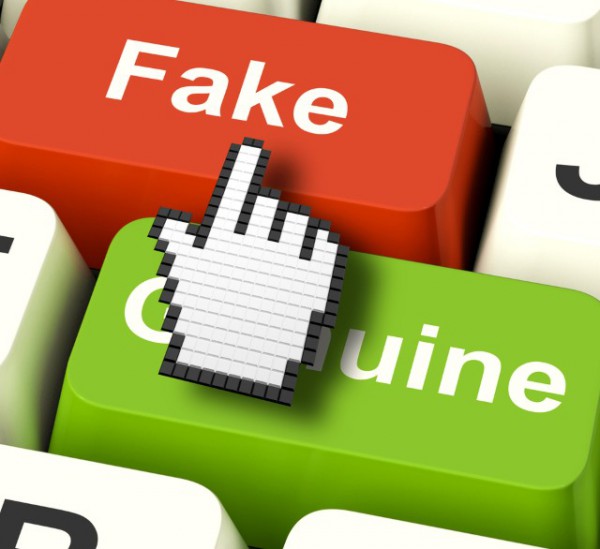 The emergence of online reviews has changed the way we choose products and services. But while the opportunity to read about other people's experiences and thoughts is helpful, online reviews are open to abuse. Fake reviews are a serious problem and it is important to know what to look out for.
Amazon is taking steps to clamp down on fakers, and #noreceiptnoreview campaign exists to help try to clean up TripAdvisor. Feefo is a feedback engine and closed review platform, and company CEO, Andrew Mabbutt knows that fake reviews are a serious problem. He has a number of tips to help consumers spot the fakes.
Andrew warns that as many as a quarter of reviews are not genuine and he is throwing his support behind the #noreceiptnoreview campaign. He says that "as 89 percent of consumers say that reviews influence their purchasing decision, they need to be able to trust that the reviews they see are written by a genuine purchaser -- unedited and un-moderated -- in order to make an informed decision".
He also shares some advice about spotting and avoiding fake reviews:
1 Language
Typical reviews are moderate in their tone, whether that's to praise or be negative. Look for excessive punctuation and overly positive or negative language. Also, be wary if overly specific language is used e.g. industry specific jargon or overuse of key words, for example a specific name of product, model, hotel and restaurant.
2 Emotion
Real reviews will include emotion and talk about the value of the product/service rather than just talking about the features. Look to see if the reviewer has mentioned how they used the product or service and what impact this has had on their lives and experience. If a review is just about features without any emotion, it's likely to be bogus.
3 Platform
Check to see if the platform on which you're reading the review is an open or closed feedback system. Open systems, like TripAdviser and Trust Pilot will allow anyone to review a product or service irrespective of whether that reviewer has made a purchase or even visited the specific destination. Closed feedback systems like Feefo will only allow those who have made a purchase to leave feedback, by inviting them to leave a review via email.
4 Check the reviewer
We all know about serial complainers, but what about fake reviewers? Where you can, cross-reference the reviewer. Have they left more than one review? If they have, check the language used -- are the reviews all the same? Are they all negative or positive? If they've only left one review, or multiple that all sound similar, be warned.
5 Frequency of reviews
Have a look at how many reviews have been left, and how frequently they are being sent. For example, if a product or service has received a large chunk of their reviews over a short period of time (half an hour to a few hours) this is can be seen as a red flag; it's far more natural for reviews to be left over a longer period of time, not in one small burst.
Photo credit: Stuart Miles / Shutterstock