College partners with Dell and Red Hat -- embraces open source and Linux solutions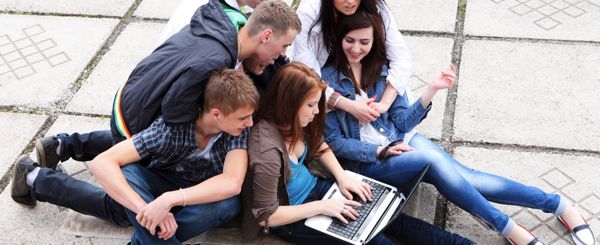 While not all open source solutions are better than the closed source alternatives, opting for the former for underlying infrastructure is generally a good idea. This will provide a business with flexibility and stability while sometimes saving money too.
A Singapore school, the Yale-NUS College, had some needs revolving around the cloud, so it wisely chose two open source friendly companies to help -- Dell and Red Hat. The OpenStack cloud solution, a product that was co-created by the two aforementioned companies, has been a huge success for the college.
"Yale-NUS College required a flexible solution that would enable them to quickly scale to meet demands for everything from compute-heavy scientific research to virtual environments for teaching and administrative purposes. They sought to create a highly interoperable and customizable cloud solution that would not only give them visibility into these diverse and changing workload demands, but which would also be able to cater to changes as the institution evolved without the need for heavy capital expenditure. With a small IT team, Yale-NUS College also required a solution that would support a high degree of automation and long-term stability to minimize downtime", says Dell.
The company further explains, "to address these challenges, Yale-NUS College created a software-defined datacenter and hybrid cloud based on a co-engineered Red Hat and Dell OpenStack cloud solution. Red Hat Enterprise Linux OpenStack Platform -- part of Red Hat Cloud Infrastructure -- was selected as the broad encompassing cloud foundation for Yale-NUS, making it easier to find skilled staff and to integrate the technologies with a broad range of open infrastructure. And, Yale-NUS College deployed Red Hat Enterprise Linux across its infrastructure, giving them increased consistency of security, control and management across the footprints of bare metal, virtual machines, private cloud and public cloud".
Yale-NUS College selected Linux-optimized Dell PowerEdge R720 and R720XD servers for its core hardware needs, plus S4810P and S55 switches from the company too. Dell has an impressive advantage, which also benefits its clients, by selling both hardware and software solutions.
As a great example of cost-savings, Yale-NUS has shortened its application deployment by a mind-boggling 80 percent. Plus, as a result of its choice to go with Red Hat Enterprise Linux, the college has minimized its needed engineers to a streamlined nine, further saving even more money.
Did Yale-NUS College make a smart move by opting for open source solutions, including Linux? Tell me in the comments.
Image Credit: Petrenko Andriy / Shutterstock