O&O ShutUp10 ramps up its Windows 10 antispy powers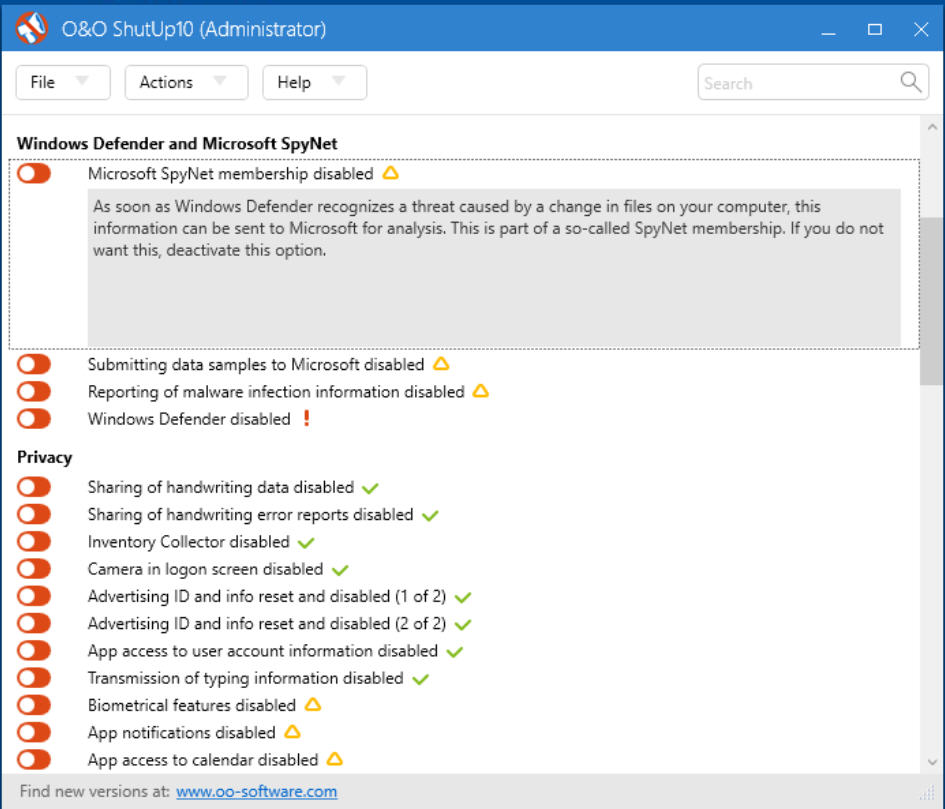 O&O Software has shipped an updated for its Windows 10 antispy tool, O&O ShutUp10.
The latest build has been repackaged as a single executable, making it more convenient to use.
There's support for tweaking more privacy settings, including Microsoft SpyNet and Windows Defender.
It's now possible to start the application and define your preferred settings from a standard (non-administrator) user account.
There's a new switch to import your preferred settings from the command line, handy if you're hoping to standardize your configuration across multiple PCs.
User interface tweaks aim to make operations easier to understand, and if you still have problems, there's extended (though still brief) instructions to help you out.
O&O ShutUp10 is a freeware tool for Windows 10.