Apple's Tim Cook on weakening encryption: 'Any backdoor is a backdoor for everyone'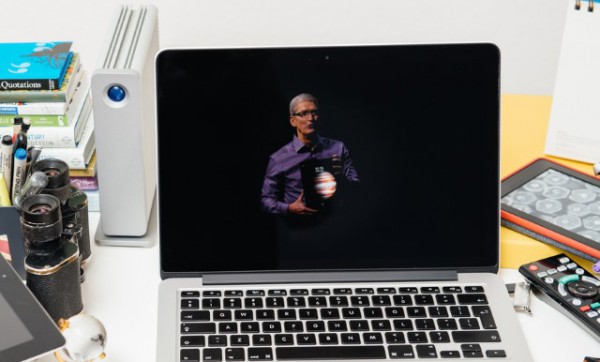 Tim Cook is concerned about privacy. The Apple CEO has spoken out against requests from governments for backdoors into encrypted products. Following the UK government's decision not to ban strong encryption but to force companies to provide authorities with access to encrypted data upon production of a warrant.
This is effectively a backdoor into products and Tim Cook gives a stark warning: "Any backdoor is a backdoor for everyone". He also suggests that security is something that needs to be tackled on a global scale rather than by individual countries.
In an interview with the Daily Telegraph, Cook says that there are serious implications to any sort of weakening of encryption. Acknowledging the need to tackle online crime he says: "Everybody wants to crack down on terrorists. Everybody wants to be secure. The question is how. Opening a backdoor can have very dire consequences".
Referring to how the UK will move on from the dropped snooper's charter and the poorly-received Investigatory Powers Bill, Cook is not all doom and gloom:
I'm optimistic. When the public gets engaged, the press gets engaged deeply, it will become clear to people what needs to occur. You can't weaken cryptography. You need to strengthen it. You need to stay ahead of the folks that want to break it.
He restated Apple's commitment to ensuring people's privacy and security with end-to-end encryption. Echoing the views held by many regular internet users, Cook says:
To protect people who use any products, you have to encrypt. You can just look around and see all the data breaches that are going on. These things are becoming more frequent. They can not only result in privacy breaches but also security issues. We believe very strongly in end to end encryption and no back doors. We don't think people want us to read their messages. We don't feel we have the right to read their emails.
Photo credit: Hadrian / Shutterstock