Qualcomm takes the wraps off Snapdragon 820 -- here are the performance figures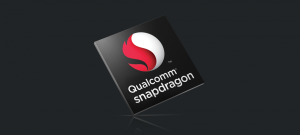 Qualcomm has officially unveiled its new flagship mobile processor, Snapdragon 820. The new chip promises major improvements in performance across the board, like 40 percent faster graphics compared to Snapdragon 810, and supports new technologies, such as Wi-Fi 802.11 ad.
The CPU inside Snapdragon 820 has four cores running at up to 2.2 GHz, and is touted to offer twice the performance and efficiency of Snapdragon 810's CPU. This leads to a decrease of up to 30 percent in energy consumption compared to its predecessor, which has been reported to run a bit too hot.
The new Adreno 530 GPU is also said to be much faster than the Adreno 430 found inside Snapdragon 810, with Qualcomm claiming a 40 percent improvement in overall performance (graphics, compute capabilities and energy consumption).
In terms of cellular performance, the new X12 LTE radio inside Snapdragon 820 enables download and upload speeds over LTE of up to 600 Mbps and 150 Mbps. An interesting feature is support for unlicensed LTE spectrum (that would be the LTE-U bit), which is getting quite a bit of attention lately.
Needless to say, X12 LTE is meant to be a "global" solution, meaning it can connect to pretty much every type of network in use today, from LTE FDD and TDD to WCDMA, TD-SCDMA, EV-DO and GSM. It also supports Wi-Fi calling and link aggregation, the latter of which combines cellular and Wi-Fi radios to improve data speeds.
On top of the aforementioned Wi-Fi 802.11 ad support -- which is not even supported by consumer routers -- there is also support for Wi-Fi 802.11 ac 2x2 (MU-MIMO), the latter of which can offer speeds up to three times higher than the basic Wi-Fi 802.11 ac.
Snapdragon 820 also supports USB 3.0, Bluetooth 4.1, LPDDR4 RAM, UFS 2.0, eMMC 5.1 and SD 3.0 (UHS-1), and, obviously, NFC. Users can expect to see faster file transfer speeds as a result, among other things.
It is also worth noting that Snapdragon 820 ships with Qualcomm's Quick Charge 3.0 technology, which is said to be up to 38 percent more efficient than the Quick Charge 2.0 we see in many of the current smartphones.
Here are other things you need to know about Snapdragon 820: it supports cameras with a sensor of up to 28 MP and 4K displays, and ships with various Qualcomm-branded technologies included in the so-called Haven Security Suite -- one of them is Sense ID 3D, which is tied to fingerprint sensors.
Speaking of the cameras, Snapdragon 820 can be matched with 14-bit sensors which allow for more data to be captured and should lead to improvements in photo and video quality. (Those can be usually found in DSLRs, but don't expect the performance to be the same.)
Qualcomm doesn't say when Snapdragon 820 will be available, but you can expect Android (and, perhaps, Windows phone) vendors to offer the new processor in their upcoming flagships.