HP Enterprise launches new Docker solutions for business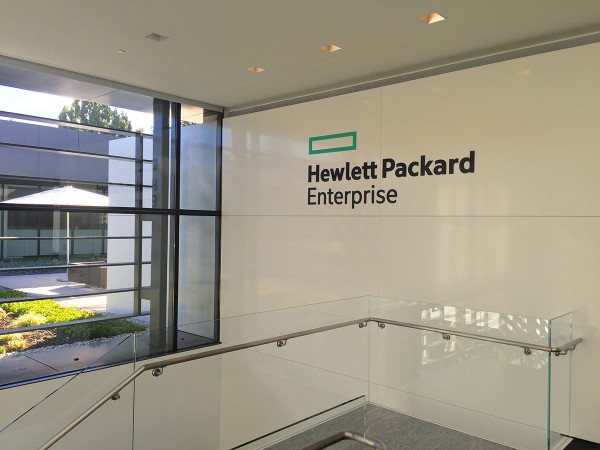 Docker has been widely adopted by enterprises looking for tools that allow for fast development, testing and management of applications.
HP Enterprise (HPE) is using this week's DockerCon Europe to introduce a new line up of solutions for the Docker ecosystem. These encompass cloud, software, storage and services to allow businesses to use Docker to help them move to a hybrid infrastructure in a scalable, secure and trusted manner.
"Containers are changing the way applications are developed and managed, bridging the gap between IT and developers and helping organizations accelerate their pace of innovation," says Martin Fink, EVP and CTO at HPE. "Hewlett Packard Enterprise is embracing and extending Docker capabilities by providing a comprehensive set of enterprise class tools and services to help customers develop, test and run Docker environments at enterprise scale".
Solutions on offer include the HPE Helion Development Platform 2.0 with support for Docker, which enables developers and IT operators to deploy microservices, a way of designing applications as independently deployable services, packaged as Docker containers.
HPE StormRunner and HPE AppPulse for Docker let developers and IT operations test, deploy and monitor Dockerized applications with confidence, providing full application lifecycle management. Remote Docker Swarm cluster monitoring with HPE Sitescope manages and monitors a complete Docker Swarm cluster using HPE Sitescope, an agentless application monitoring software solution.
HPE Codar for Docker allows continuous deployment of hybrid workloads, part traditional and part containerized, with the click of a button. Docker Machine plugin for HPE Composable Infrastructure automates the deployment of Docker container hosts from HPE OneView, enabling IT and DevOps to rapidly provision bare metal infrastructure for Docker environments within an organization's own datacenter and on their own secure networks.
There's also persistent storage for Docker containerized apps using flash-optimized HPE 3PAR StoreServ Storage arrays and the HPE StoreVirtual software-defined storage solutions. Enterprise-grade container support delivers expanded support for containers in alignment with HPE's technology solutions roadmaps, with a single point of contact for access to a global network of specialists round the clock.
Erez Yaary, HPE Software Chief Technologist EMEA says, "These announcements cover a wide spectrum from development through to managing workloads and management of the data center, all with enterprise grade services".
HPE solutions for Docker are available now, for more information you can visit the HP Enterprise Grounded in the Cloud blog.
Image Credit: Hewlett Packard Enterprise