Android Pay announces support for special education with each purchase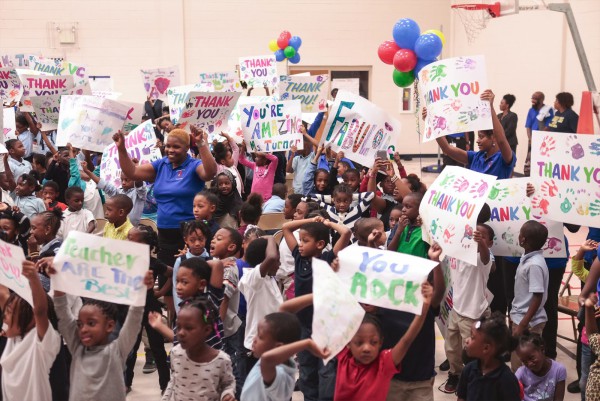 Charity is something everyone should be concerned with, providing they have the means to contribute. Of course each place donated to needs a bit of investigation to see where the money is really going. Most aren't an issue, but there is the occasional shady operator, some of which we've seen outed in the past.
Depending on your opinion Google is a reliable source for such things. The company pumps a lot of money into supporting movements and clean energy and now it is aiming at special education.
With each purchase from Android Pay the search giant plans to donate money to benefit special education. There are an estimated 6.4 million children in schools today that require special needs.
From now through December 31st Google will donate $1 to special education for each purchase a customer makes with Android Pay. The cap is set at one million dollars.
"To tap before you wrap -- and help special needs students -- download and set-up Android Pay for all of your holiday purchases", Google claims. That shouldn't be a problem as it likely got installed without your consent.
Android Pay is accepted at over one million locations and that number is growing, though that's US only numbers. For some reason this offer is void in Hawaii, Alabama, Illinois, Massachusetts, Mississippi and South Carolina.