Netrunner 17 'Horizon' is here -- download the Kubuntu-based Linux distro now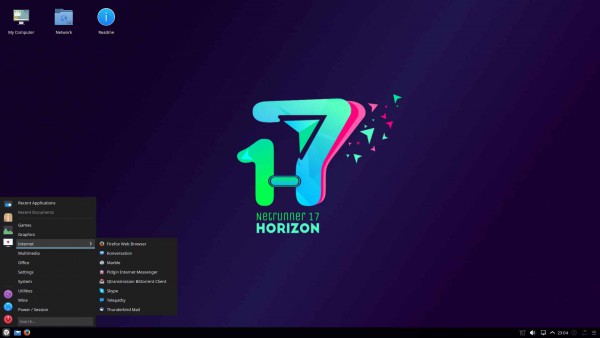 About a week ago, the Netrunner team released an update to its rolling release operating system. Based on Arch/Manjaro, I advised Linux beginners to steer clear, and instead opt for the Kubuntu-based variant. There are a couple of reasons for this. For one, the Ubuntu community is arguably friendlier and better for newbies -- there are a ton of instructions and .deb files available too. More importantly, however, the rolling release could be less stable overall.
Well, the newest version of the Kubuntu-based variant, code-named 'Horizon', is now available. Whether you are a Linux expert, or just someone getting started, the beautiful KDE-focused operating system is a smart choice that I highly recommend.
"Netrunner 17 's codename is chosen as an indication of a mature Plasma finally emerging at the horizon with another update of KDE Plasma, Frameworks and Applications. The desktop is now at Plasma 5.4.3 together with KDE Applications 15.08.2 and many more programs and libraries updated to their latest versions. Firefox with built-in Plasma support ships as 42.0.3", says The Netrunner Team.
The team further says, "the 'Desktop Configuration' settings now features two Look'n'Feel Themes called BlackX and BlueX, which makes switching between completely different styles much easier now, while still allowing for customization in full detail. Netrunner 17 also ships a completely fresh set of wallpapers covering a wide range of different colors and styles".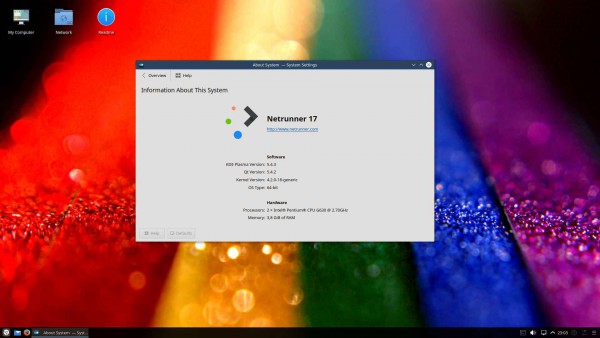 Don't worry, the release is not all fluff. The following packages are updated too.
Linux Kernel 4.2.0~18
Plasma 5.4.3
Frameworks 5.15
KDE Applications 15.08.2
LibreOffice 5
Virtualbox 5
Kontact 5
Firefox 42.0
Thunderbird 38.3
Gmusicbrowser 1.15.2
VLC 2.2.1
If you want to download this amazing operating system, you can grab it here -- try and use the Torrent link if possible. Unfortunately, only a 64-bit ISO is available. Netrunner will not be producing a 32-bit ISO for version 17, but is tentatively promising a 32-bit ISO for version 18 in the future. With that said, most people should have 64-bit compatible hardware nowadays, so I doubt many users will be negatively impacted (if any).