Xiaomi announces the affordable Redmi Note 3 phablet, Mi Pad 2 slate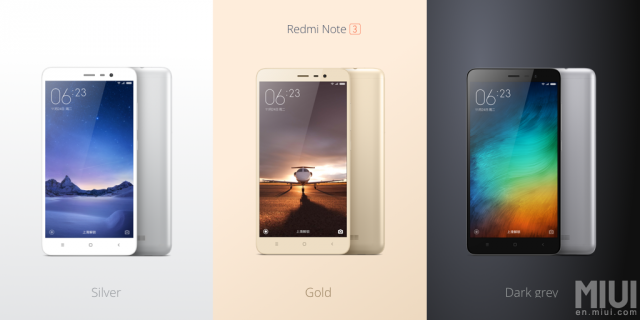 With its new Redmi Note 3 and Mi Pad 2, Xiaomi wants to convince consumers that they do not have to spend a lot of money on a smartphone or tablet to get premium features. The Chinese maker is now offering a fingerprint sensor and/or metal build on devices priced well below the $200 mark.
The new Redmi Note 3 phablet has a metal build and a fingerprint sensor, but a price tag of only $141. Those are typically found on high-end devices costing upwards of $300 or $400. Meanwhile, its second-generation slate, Mi Pad 2, has similar specs to Apple's Retina display-equipped iPad minis, which kick off at $269, but at a price starting at just $157.
Redmi Note 3 is probably going to be the more popular device of the two, as it offers lots of value for the money. It has a 5.5-inch display, with a resolution of 1,080 by 1,920, Helio X10 MediaTek processor, 13 MP camera with two-tone flash on the back, two 4G-enabled SIM slots, and support for Wi-Fi 802.11ac. It weighs 164 grams and has a thickness of 8.65 mm. Oh, and there's a 4,000 mAh battery inside.
The fingerprint sensor on Redmi Note 3 is positioned on the back of the device, and is said to have a response time of 0.3 seconds, which should be plenty quick enough for a good user experience. The smartphone runs MIUI 7, and will be available in silver, gold and dark gray.
Redmi Note 3 will be available in two hardware configurations: a 16 GB model with 2 GB of RAM, which costs $141, and a 32 GB model with 3 GB of RAM, that is priced at $172.
Moving to Mi Pad 2, Xiaomi's new tablet has a 7.9-inch screen with a resolution of 2,048 by 1,536. The processor of choice is a 64-bit Intel Atom X5-Z8500, which is coupled with 2 GB of RAM and a 6,190 mAh battery. There are two storage options offered, namely 16 GB and 64 GB.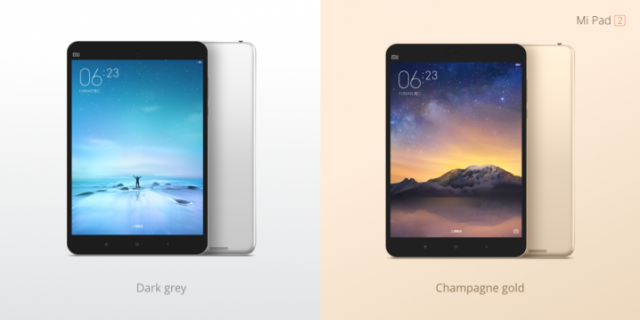 Mi Pad 2 has an 8 MP camera on the back and a 5 MP shooter on the front. There's a USB Type-C port at the bottom, and support for Wi-Fi 802.11ac. It measures 200.4 x 132.6 x 6.95 mm and weighs 322 grams.
The 16 GB Mi Pad 2 is priced at $157 while the 64 GB model costs $204. It also runs MIUI 7, but there will also be a Windows 10 variant of the 64 GB version.
Redmi Note 3 launches November 27, while Mi Pad 2 is said to be available "soon".