Raspberry Pi Zero is a $5 computer -- seriously -- buy it today!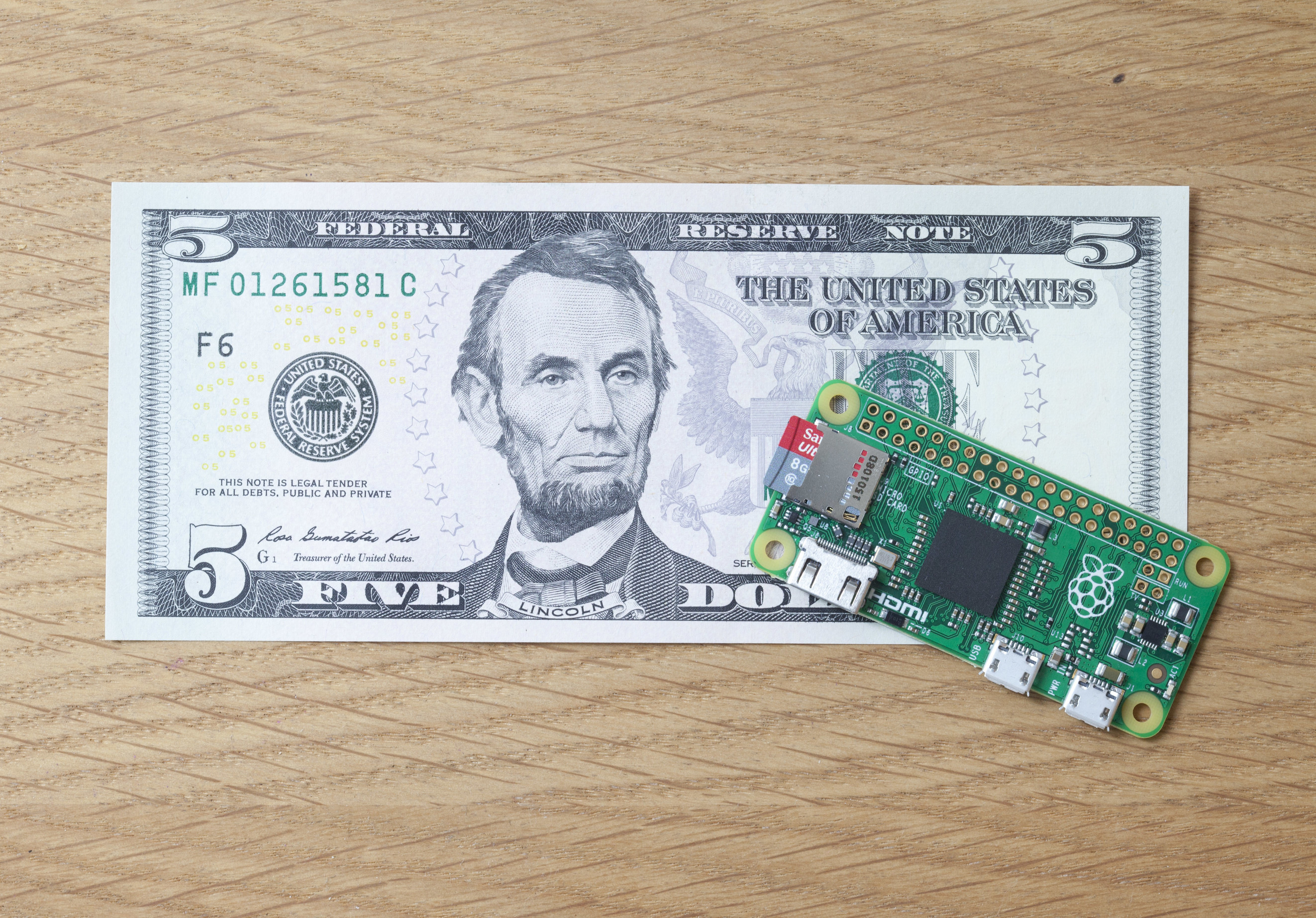 The various existing models of the Raspberry Pi aren't exactly expensive. The top of the line device -- the Raspberry Pi 2 Model B -- costs just $35. But if that's a little too rich for you, how about a model that costs just $5?
If it was the beginning of April, you might expect this to be an April Fool, but the Pi Zero is real, and available now, although it may well have sold out by the time you read this because, at just five bucks (the cost of an over-priced flavored large latte), demand is bound to be high.
The bare bones system, which measures just 65mm x 30mm x 5mm, runs the Raspbian OS and all of the popular applications, such as Scratch, Minecraft and Sonic Pi. It boasts the following specs:
A Broadcom BCM2835 application processor
1GHz ARM11 core (40 percent faster than Raspberry Pi 1)
512MB of LPDDR2 SDRAM
A micro-SD card slot
A mini-HDMI socket for 1080p60 video output
Micro-USB sockets for data and power
An unpopulated 40-pin GPIO header
Identical pinout to Model A+/B+/2B
An unpopulated composite video header
The Pi Zero is available today in the UK from element14, The Pi Hut and Pimoroni, where it's priced at £4, and in the US from Adafruit and in-store at your local branch of Micro Center.
Amusingly, purchasers of the The MagPi magazine (available in the UK), get a free Pi Zero stuck to the front of the cover. Whoever thought there would come a day when covermounted programmable computers were a real thing?
We have a Pi Zero winging its way to us, and will have a full review of it soon.