Facebook's Live Video is no longer a celebrity-only feature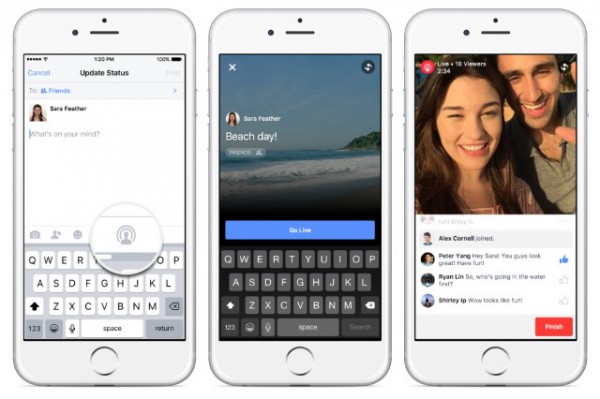 The ability to broadcast live video on Facebook is something that has previously only been available to celebrities. It's not being made available to everyone -- yet -- but a handful of lucky users are being given the chance to try it out ahead of a wider rollout.
Starting today, some US iPhone users will be able to live broadcast to their friends and family. This is Facebook's bid to take on Twitter's Periscope, but the social network has more to announce. On top of Live Video, photo collages are also being unveiled as a new way to show off your snaps.
Live Video is treated as another form of status update, and can be up and running very quickly. After adding a description and choosing who your audience will be, you are ready to start broadcasting. Viewing numbers are displayed in real time, and viewers are free to post comments. Broadcasters have the option of retaining the video at the end of the show, giving others the opportunity to watch later, or removing it. Facebook has given no indication of when Live Video will spread to Android and the web, but it is on the cards.
The new photo collage option provides a simple way to display groups of related photos together. Rather than a dull slideshow, or a series of individual images, collages are animated photo and video displays that can be auto-generated and then be customized. Again, it's iPhone users who get the first look today, but Android users will also get a chance to try it out soon.