Follow the Inca trail and make the trek to Machu Picchu with Google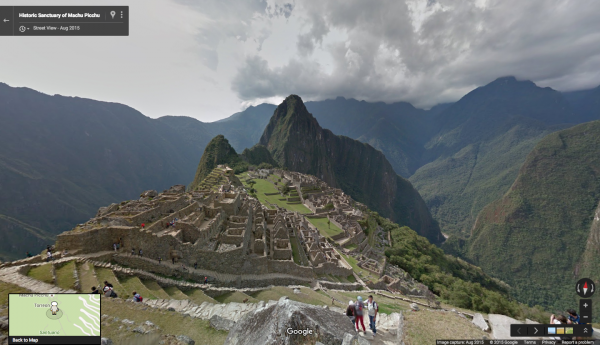 The ruins of Machu Picchu are perhaps the most familiar and enduring reminder of the once mighty Inca empire. Thought to have been built in the 1400's, the city is a spectacular site thanks to its location high atop a peak in the Andes mountains. Reaching it is part of the adventure.
It is, no doubt, on many bucket lists, but the journey is not for everyone. Now Google has partnered with Peruvian Ministry of Culture to bring you this fantastic location that few will ever see in person.
"Gazing at the Historic Sanctuary of Machu Picchu more than 2,400 meters above sea level, the site below is a lasting tribute to the power of the Inca Empire. It's still unclear how the structure composed of behemoth stones was so precisely built without the use of mortar or modern day machinery, but its walls, terraces and stairways weave effortlessly into the mountainside and natural landscape", says Google's Daniel Filip, Google Maps Tech Lead.
You'll be able wonder throughout the complex from the plaza to the temple. "Whether you visit Machu Picchu via a train or hike up the Inca Trail, we'd be honored to be your virtual guide through this sacred space", Filip concludes.