The Linux Foundation will participate in 'Hour of Code'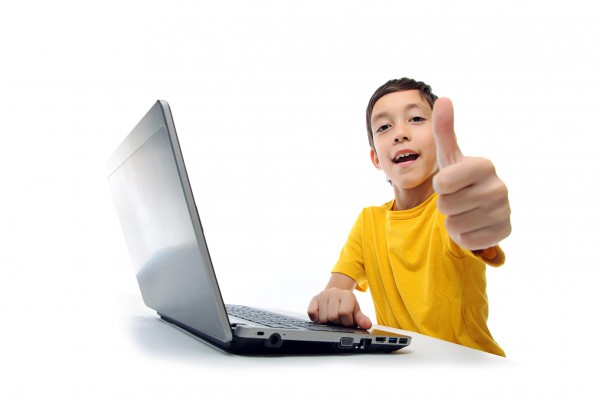 Nowadays it can feel like kids are more interested in social media, emojis and video games than math and sciences. Look, I was a kid once, and I know school can feel boring, but knowledge of STEM is important; not only for the children, but for all of society. It is imperative that something is done to motivate students to create and make so the world can continue to advance.
Luckily, there are many initiatives in place to increase interest in STEM. One of the most popular is the 'Hour of Code', which is described as a "one-hour introduction to computer science, designed to demystify code and show that anybody can learn the basics". Today, The Linux Foundation announces its support.
"The Linux Foundation is joining other companies and organizations this month to partner with Code.org, celebrate Computer Science Education Week and support Hour of Code (HoC). Everyone from the White House to AirBnb, Lucas Films and tech companies like Amazon and IBM will be part of next week's activities. The Linux Foundation hopes to do its small part through the contributions of its own in-house experts who have volunteered for HoC and will be visiting K-12 schools in their communities to promote careers in technology and teach basic coding lessons. We're also making a small cash donation to Code.org this month to increase access to computer science education for young people", says Jennifer Cloer, VP of Communications, The Linux Foundation.
Cloer further says, "providing future generations with the tools and resources necessary to pursue careers in some of the fastest-growing, highest paying jobs in the world will fuel the economy with invaluable tech talent for years to come. The Linux Foundation's own training program allows developers and IT managers to learn Linux and open source technologies from the source. With more technologies than ever being built with open source software, these skills represent the most lucrative entry point to any IT career".
When it comes to coding, and future careers, a focus on Linux is a brilliant choice. Quite frankly, the kernel is the backbone of much of the world's technological infrastructure. The foundation participating in this initiative -- and even donating money -- should hopefully pique the interest of many students. If you have a child at home, I urge you to make them literate in Linux and open source.
If you want to participate in Hour of Code, you can do so here. Will you or your children take advantage? Will you host an hour? Tell me in the comments.
Photo Credit: Viachaslau Kraskouski/Shutterstock