Google makes Android a little less dangerous with 'Safe Browsing' update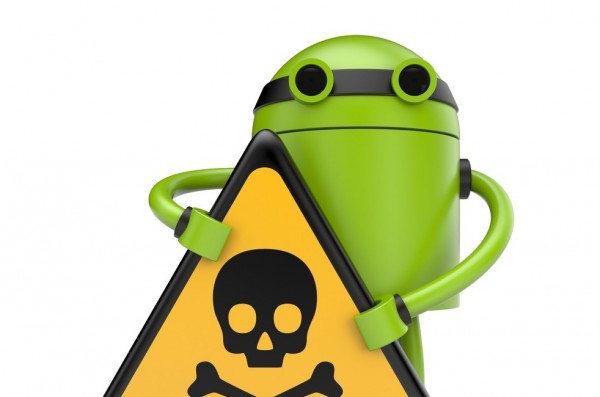 When I switched from Android to iOS earlier this year, it had nothing to do with being a fanboy, hating Google, or loving Apple. Truth be told, I have never ever owned a Mac -- although I have played around with Hackintosh -- and I continue to use many Google services like YouTube and Gmail. The reason I switched was simple -- security. Too many Android devices get abandoned by manufacturers, meaning users are expected to use devices with known vulnerabilities -- unacceptable. With iOS, I can be confident that I will get a steady stream of updates.
While Android continues to be a dangerous Wild-West-like experience when it comes to updates and vulnerabilities -- except for Nexus devices -- today, Google is making it a bit safer to use. As long as you use Chrome as your web browser on the mobile Linux-based operating system, the search giant will try to protect you from potentially dangerous websites. Yes, Android is becoming, arguably, a little less dangerous.
"This new Safe Browsing client on Android is part of Google Play Services, starting with version 8.1. The first app to use it is Chrome, starting with version 46 -- we're now protecting all Android Chrome users by default. If you look at Chrome's Settings > Privacy menu, you can verify that Safe Browsing is enabled and that you're protected. Chrome warns you about dangerous sites as shown below. It does this while preserving your privacy, just like on desktop", says the Google Chrome and Safe Browsing Teams.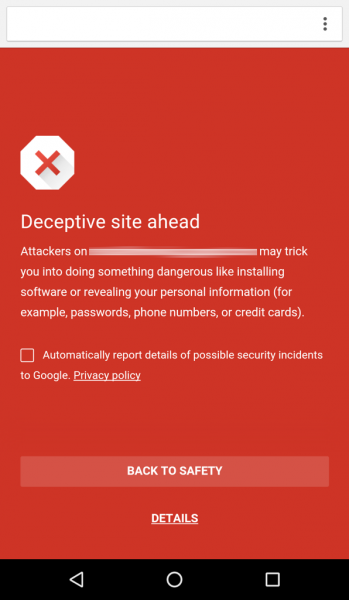 The teams further shares, "we hunt badness on the Internet so that you don't discover it the hard way, and our protection should never be an undue burden on your networking costs or your device's battery. As more of the world relies on the mobile web, we want to make sure you're as safe as can be, as efficiently as possible".
Keep in mind, this does not mean the underlying operating system is any more secure, nor does it improve the poor update practices held by many manufacturers and cell carriers. What it does mean, however, is hundreds of millions of Android users will be protected from malicious websites, which in turn, makes using the OS less dangerous. The caveats, of course, is that the user have both a compatible version of Google Play Services and use the Google Chrome web browser. As of now, alternative browsers such as Dolphin and Firefox will not benefit.
Image Credit: Palto / Shutterstock