elementary OS Freya 0.3.2 now available -- download the Linux distro now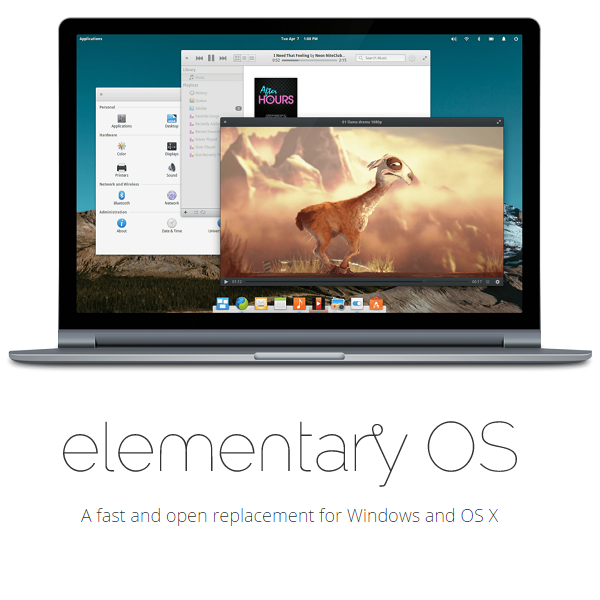 When people choose a Linux distribution, there are many factors to consider. Of course, you want to look at included software, the package manager, and the philosophies of the team behind the operating system. Arguably more important -- at least to home users -- is the desktop environment. For someone using Linux on the desktop, the user experience could be paramount.
One such Linux-based operating system that puts a priority on design and user experience is the fabulous elementary OS. Luckily, it is not form over function, as its stability and usefulness matches the beauty on the surface, thanks to its Ubuntu base. Today, a new version of the popular distro, Freya 0.3.2, becomes available for download. Will you download it?
"With the help of incredibly useful tips, advice, and code snippets from Antoni Norman (aka Pinguy), Cody has almost completely rewritten our .iso build system since 0.3.1. We've tested these new builds on 64-bit (U)EFI, and BIOS machines, with and without internet, with SecureBoot and legacy boot, and everything in between. No more infamous GRUB boot error", says Daniel Foré, project leader.
Foré further explains, "the applications menu now lists settings separately from apps in search results and will also return results for actions from apps' quicklists, like 'Compose Message' from Geary and 'New Document' from Scratch. Also, we've decided to tuck away some utilities like the archive manager and font viewer; they're still available from Files and search, but we don't clutter up your applications menu with them any more. We've also fixed some minor visual issues with dark apps and refined shadows on windows, the panel, and a number of other places".
If you have never used elementary OS, a good -- albeit simplistic -- way to describe the interface, is that it is sort of a mix between OS X and GNOME. You know the launcher dock found on a Mac? It is like that -- you can pin your most used programs to a dock on the bottom of your screen. Like GNOME, you can access all installed software by clicking the the top left corner. This approach works remarkably well; it is totally appropriate for beginners, but advanced Linux users will love it too.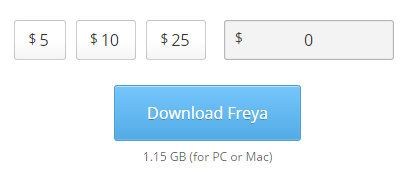 Ready to try it? You can download the appropriate version here. While the project requests a donation for download, that is not required. As seen above, you can enter a zero in the "Custom" field to get it free. If you try it and like it, however, you should definitely consider sending some dollars its way. If you do try it, please tell me about the experience in the comments below.