No, the UK government doesn't have Twitter accounts supporting ISIS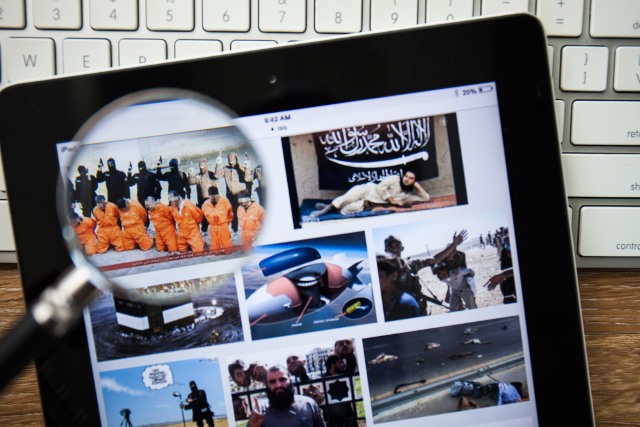 ISIS has been in the news for some time now, and events like the recent terror attacks in Paris keep pushing the group into the public consciousness. Governments may be waging war on ISIS on the ground, but on the web it is the likes of Anonymous and vigilante hackers who have taken it upon themselves to curtail terrorist propaganda.
In the latest twist in the tail, hacker group VandaSec traced the IP addresses relating to some ISIS Twitter accounts to the UK government -- the Department of Work and Pensions specifically. Given that the accounts have been used not only to spread ISIS propaganda, but also to recruit members, does the UK government have a dirty little secret? As you might expect, it's not quite that simple.
The story came about through UK newspaper, The Mirror. It reports that IP addresses used by what it describes as "digital jihadis" to access the Twitter account could be traced back to the DWP. Although the IP addresses appear to be located in Saudi Arabia, but further investigation made the link to the UK government department. But rather than revealing that there are undercover operatives working within the government, what the address trace actually reveals is that the UK has been selling IP addresses to Saudi Arabia.
Two firms in the country have bought batches of IP addresses from the UK, with a large number having been transferred back in October. It is common practice for companies, as well as countries, to trade in IP addresses to raise funds, and it seems that this is exactly what has happened here. To help balance the books, the UK government offloaded a batch of IP addresses to a foreign nation (specifically Saudi Arabia's Mobile Telecommunications Company and Saudi Telecom).
A government spokesperson said:
The government owns millions of unused IP addresses which we are selling to get a good return for hardworking taxpayers. We have sold a number of these addresses to telecoms companies both in the UK and internationally to allow their customers to connect to the internet. We think carefully about which companies we sell addresses to, but how their customers use this internet connection is beyond our control.
Photo credit: GongTo / Shutterstock