Philips announces 23-inch 1080p monitor with integrated USB notebook docking station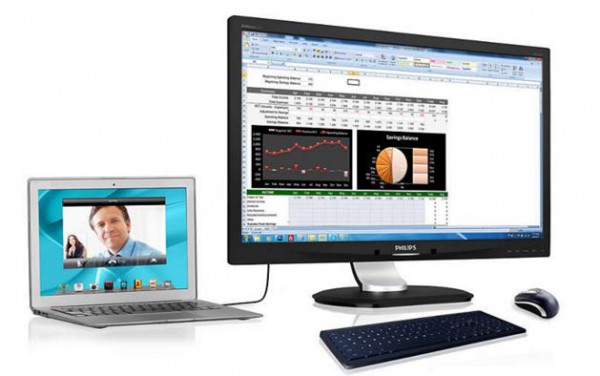 Notebooks are wonderful for their portability. I often use a laptop to work in my car, coffee shop -- heck, anywhere really. When at home, however, I like to interact with a large monitor, keyboard and mouse. While I can connect multiple peripherals with USB, and a display with HDMI, this can result in a huge mess of wires. Docking stations can help remedy this, and there are many such options on the market.
Today, Philips announces a very interesting new product that takes the docking station a step further. You see, it is a computer monitor with an integrated docking station. By connecting a single USB 3.0 cable, you can transmit video and audio, plus utilize USB peripherals and gigabit Ethernet.
"The innovative notebook docking display lets you expand your viewing workspace, keep peripherals connected and access the internet, all with a single SuperSpeed USB cable. The monitor is designed for people who work on-the-go but need a monitor they can easily plug into when a bigger screen is required, either at home or at work by offering easy port replication for any notebook. Especially suitable for latest Ultra book-type devices with limited connectors, this display with built-in USB 3.0 hub, Ethernet, and stereo speakers enables you to transmit video, audio, and connect to internet or intranet directly with a single cable USB connection. This eliminates the strain of cumbersome resolution adjustments or messy cables", says Philips.
The company further says, "serving as the ultimate 'home-base' solution for business travelers who frequently work on their laptop, the Philips Brilliance LED-backlit LCD monitor lets you access peripherals and a full-sized keyboard and mouse via a single USB cable to improve productivity. The SmartErgoBase offers height, swivel, tilt and rotation angle adjustments to position the monitor for maximum comfort to ease the physical strains of a long workday, while cable management reduces cable clutter and keeps the workspace neat and professional".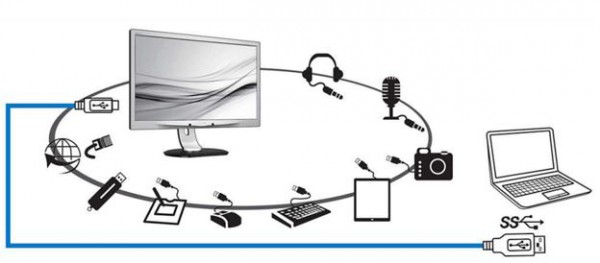 If you are interested, the monitor (231P4QUPEB) is available now for $349. This is rather reasonable for a 1080p display with an integrated dock. I can see this being a wonderful solution for road warriors that occasionally work at a desk -- both at home and in an office building. Unfortunately, it does not offer HDMI or DisplayPort as alternatives to USB -- only analog VGA.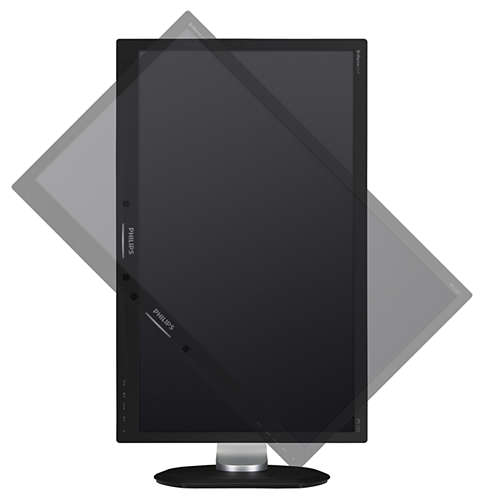 Will you buy it? Check out the specs below and tell me in the comments.
LCD panel type: IPS LCD
Backlight type: W-LED system
Panel Size: 23 inch / 58.4 cm
Effective viewing area: 509.18 x 286.41 mm
Aspect ratio: 16:9
Optimum resolution: 1920 x 1080 @ 60Hz
Brightness: 250 cd/m²
USB: USB 2.0 x 1, USB 3.0 x 2
Signal Input: USB 3.0 upstream, analog VGA
Audio In/Out: through USB
RJ45: through USB, 1Gbps